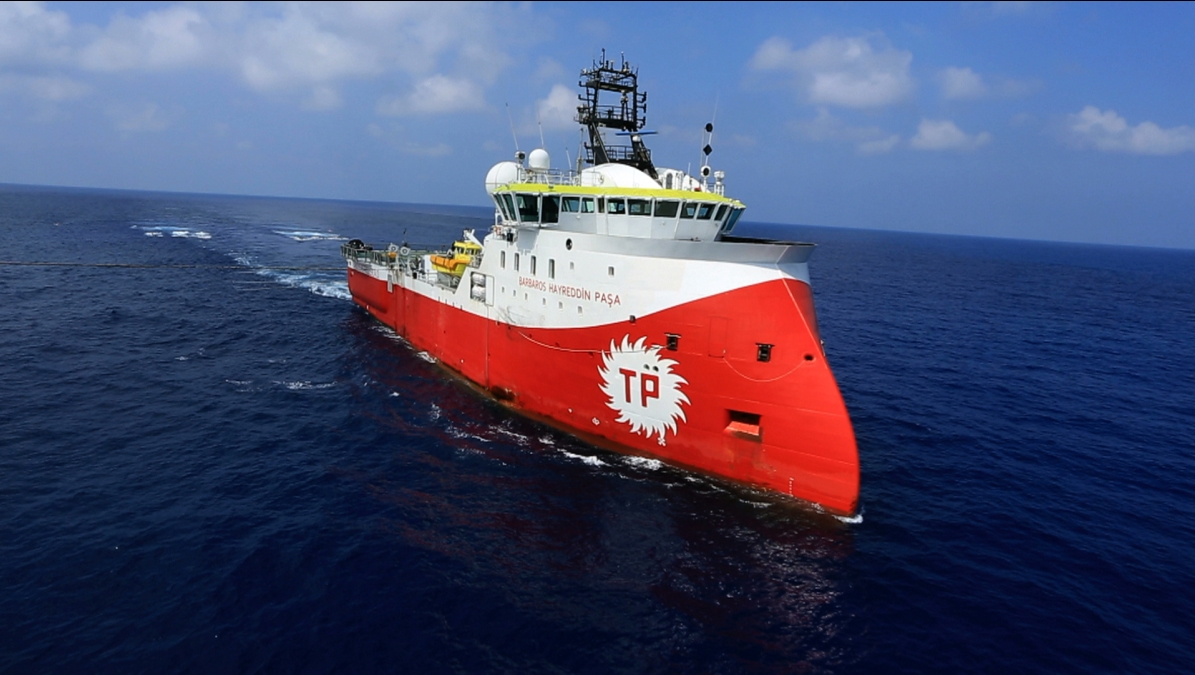 Turkey is sending a second drilling rig
Ankara announced that it will ship its second drilling rig to the eastern Mediterranean for drilling. Turkish Foreign Minister Mevlut Cavusoglu said the period of seismic research has ended and characterized the international arrest warrants for the "Conqueror" personnel as a "bluff".
Cavusoglu revealed that "in the next period we will ship our other drilling rig to the area and start drilling. Now the period of seismic surveys is over. The drilling period begins. We are sending our second drill into the area", he said.
Recep Tayyip Erdogan, answering a journalist's question about US and EU announcements on Turkey's activity in Cyprus's EEZ, said that Turkey continues to implement its program and added that "we are not interested in what instructions people give, what they want or what they think. We in the eastern Mediterranean, in the south-eastern Mediterranean, are trying to defend the rights of the Turkish Cypriots as we are a guarantor-country".
Against this background, the Republican People's Party filed a request for the cancellation of the national elections held in 2018 and the cancellation of the March elections for all the municipalities of Istanbul.
The opposition is demanding the cancellation with the opinion that all officials in the polling stations had been appointed in the same way in these elections as well, while the Supreme Election Council cancelled the elections only for the metropolitan municipality of Istanbul.
Erdogan is taking the heat from his former comrades
Erdogan comes under fire from two former friends and associates regarding the cancellation of the elections in Istanbul. Abdullah Gul, who served as Prime Minister and President of Turkey, compared the cancellation by the High Electoral Commission of the victory of the opposition candidate for the Istanbul City Hall with the non-ratification, in 2007, by the Constitutional Court of his own election as President of the Republic, because the planned quorum of the 367 deputies had not been reached.
Back then, the opposition boycotted the meeting just to cancel his election.
Former Foreign Minister and former Prime Minister Ahmet Davutoglu said that in his opinion the decision was a blow to Turkish democracy because it violated the tradition that "the final decision is made by the people in the polls"./ibna