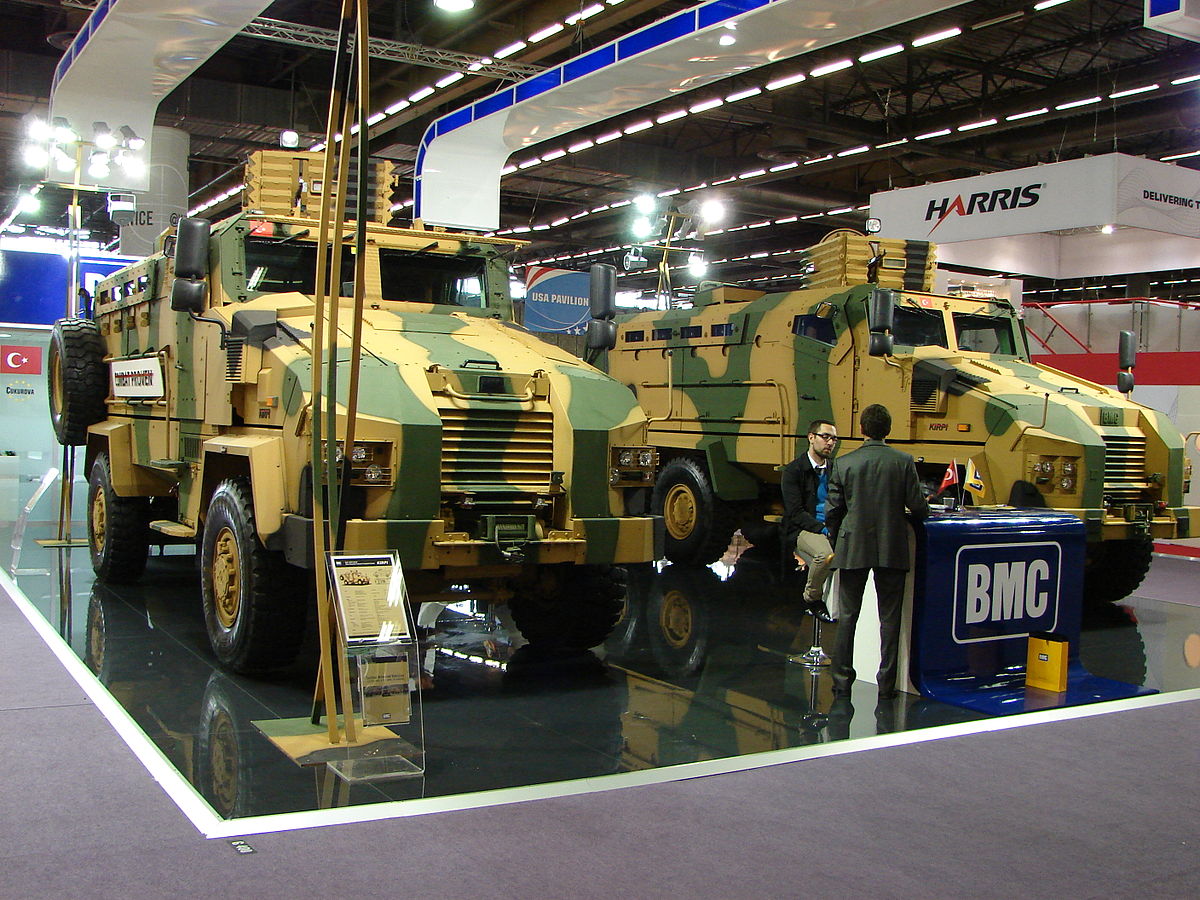 The leading Turkish defence manufacturer BMC will get the opportunity to showcase its new vehicles at the international Eurosatory Fair in Paris.
Six new military vehicles will be exhibited at "a 700-square-meter stall" according to Anadolu from today and until Friday this week.
"BMC is one of Turkey's 59 defense companies that will attend the international land and air defense and security exhibition expected to host more than 55,000 visitors from more than 100 countries.
The Istanbul-based company's mine-resistant ambush protected and multi-purpose vehicles Kirpi, Amazon and Vuran as well as a special production armoured truck will be displayed at the fair.
An ambulance version of Kirpi II with a capacity for eight seats and two stretchers will also make its debut at the exhibition."
The Paris Exhibition menu's specials will be Vuran that will actually make its debut and another, also newly produced, 4×4 tactical wheeled armored truck named "285". The former was manufactured at the country's Aselsan firm.
Last but not least, for the first time, visitors will have the opportunity to check out BMC's Amazon "special remote-control system." At the Fair, people will admire its latest version, first introduced during a military drill in May 2018, in Turkey…. / IBNA
Main Photo (File)