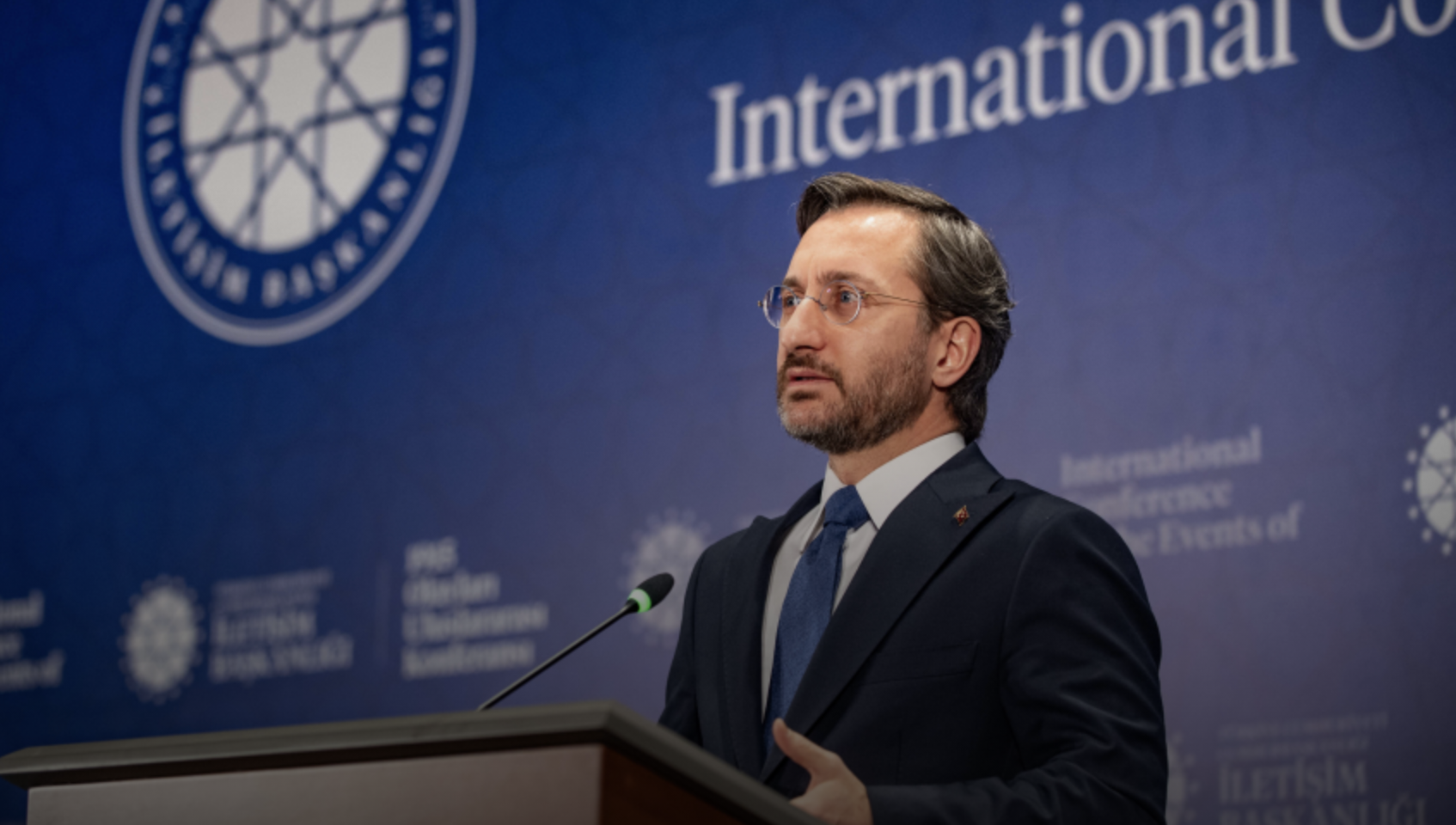 The Communication Directorate of the Presidency of the Turkish Republic organized an "International Conference on the Events of 1915" to discuss the historical background, legal aspects and current thoughts of the events of 1915.
The opening speeches of the conference, which were broadcast live on the Internet, were delivered by the Director of Communications of the Presidency, Professor Fahrettin Altun, and the President of the Turkish Historical Society, Professor Birol Çetin.
Director of Communications Altun said the ideas presented at the event would help shed light to the facts, as history could be understood accurately, modestly and with the brave trust of people in the truth.
Turkey has repeatedly called on the Armenian side to bring together scientific teams to discuss the events of 1915, which much of the international community refers to as the "Armenian genocide."
Fahrettin Altun recalled that, during World War I, Armenian gangs betrayed the country by collaborating with enemies attacking Ottoman territory and amid a raging war, Armenians residing in certain areas were displaced to protect civilians and defend the homeland.
"While applying this security measure, under the conditions of a war that continued full-throttle, unfortunately there were also undesirable events, there were losses of both Turkish and Armenian lives and tragedies happened. Those memories constitute the foundation of the discussions, and even the slanders that have survived to this day," Altun said.
"Today we are faced with a narrative that distorts the common past of the peoples of Turkey and Armenia, who have lived together peacefully for centuries, trying to draw hatred from history. And we oppose this narrative," said the Director of Communications, adding that "we do not distinguish between the suffering experienced in every corner of these lands. We know very well that whatever the past, the religion, the ethnic origin, their dogma, people have lived as brothers in these lands for centuries."
Altun noted that the reason why the controversy over 1915 continues even after more than 100 years lies in "the insistence and stubbornness that the events of 1915 be discussed as a purely political and ideological issue."
Altun stressed that some are trying to force the events into a political and ideological context and exploit them for imperialist purposes. /ibna