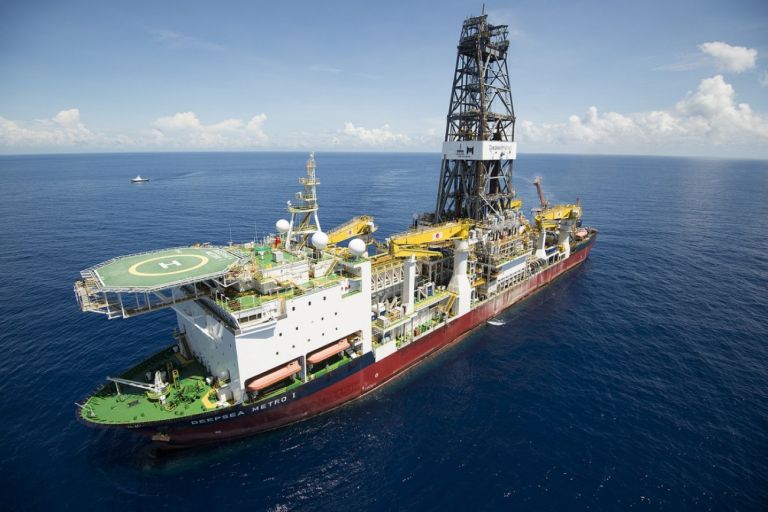 Sources predict tension in Cyprus issue if Ankara ultimately goes ahead
By Michalis Michael
Developments in the Cyprus EEZ are not expected to navigate in anything but calm waters in the upcoming period. Based on a NAVTEX issued by Ankara, it has blocked off an area 60 kms off Paphos where the "Conquror" is expected to sail.
This comes after the "Barbaros" had made its presence felt in the Cyprus EEZ and Turkey appears ready to carry out its previous threats – based on the current climate – regarding its moves in the energy "chessboard".
What will happen with the Cyprus issue
For the time being, Nicosia has not officially commented on the issue; it rarely does before it has the full picture. The Turkish drilling rig – based on its moves – appears to be accompanied by three more vessels. Sources say, for the time being, that there will be consequences for the Cyprus issue.
It is reminded that the President of the Republic of Cyprus, Nikos Anastasiades, had previously withdrawn from the negotiations on the Cyprus issue due to Turkey's movements in the EEZ. Although there is no mobility at this time, efforts are ongoing under the auspices of diplomat Jane Lutte.
Nicosia doesn't want to see these efforts stall, sources say. It is also pointing international actors to the possible obstacles that may arise in making progress on the Cyprus issue.
Obstacles seen by the UN
In a statement read to the Press by the Security Council Indonesian president, the members of the Security Council stress the urgent need to avoid actions that would damage the efforts to succeed in the Cyprus issue.
During a closed session, UN Deputy Secretary-General for Political Affairs, Miroslav Jenca, briefed members on the recent good-services report compiled by the Secretary General.
According to one diplomatic source, this is also the Security Council's answer to Turkey's decision to send a new research vessel to the Eastern Mediterranean. In his statement, the  Security Council presdient, Dian Triansyah Djani, said members welcome the Secretary General's latest report and his decision to ask Ms. Lutte to continue deliberations. The members "emphasized the urgent need for a solution that would be extremely in line with the economic interests and security of all Cypriots and the region".
Members urge the parties to "agree terms of reference as a basis for meaningful and result-oriented negotiations, bearing in mind the natural window of opportunity presented by the current electoral cycle."/ibna