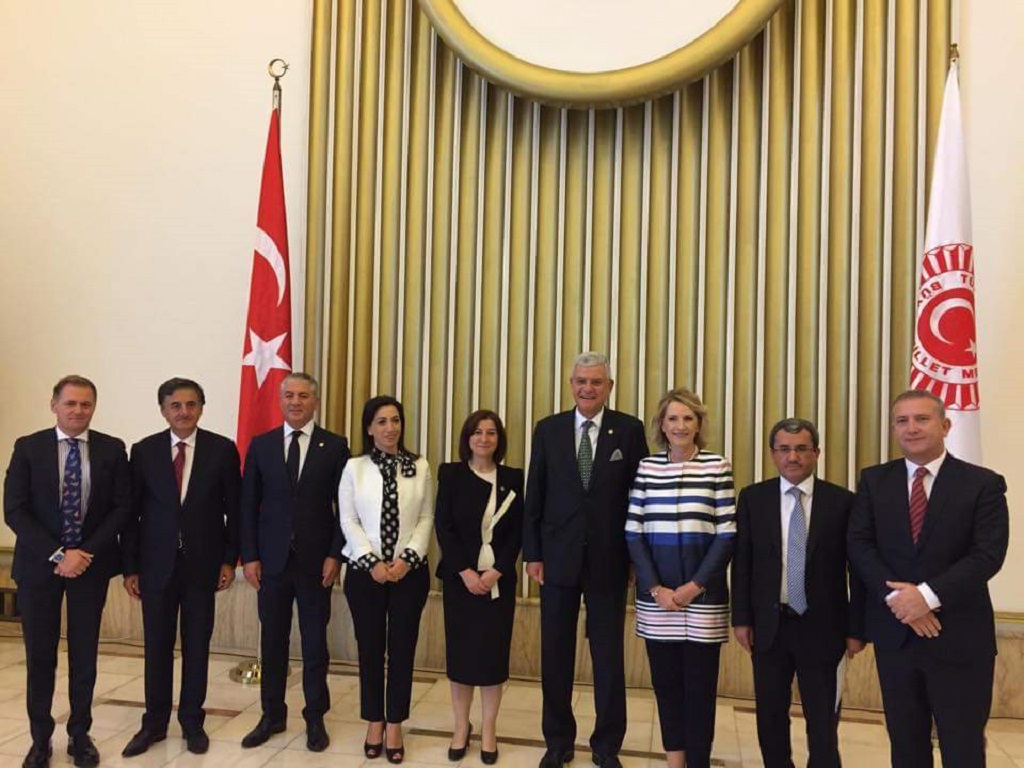 Turkey has many investments in Albania and it will continue to offer its support for the country's European integration process.
This was declared today by the head of the Turkish parliamentary committee for foreign affairs, Volkan Bokzir in a meeting that he had with the Albanian Defence minister, Mimi Kodheli who is on a visit there.
"We would like to thank you for your cooperation and assistance offered as part of NATO and other organizations. We're happy with the cooperation that exists between the two countries today", Kodheli said.
As far as integration is concerned, Kodheli briefed the Turkish official on the reforms being undertaken by the Albanian government, leading to the EU's decision to launch accession talks next year.
Meanwhile, the meeting with the deputy parliamentary speaker, Mustafa Sentop, praised the current relations that exist between the two countries, while the pair said that there's still room to further improve this strategic partnership. Sentop also mentioned "Air Albania" as a positive development for the Albanian economy, while stressing that Albanian language will also be introduced as an optional subject in Turkish schools. /ibna/