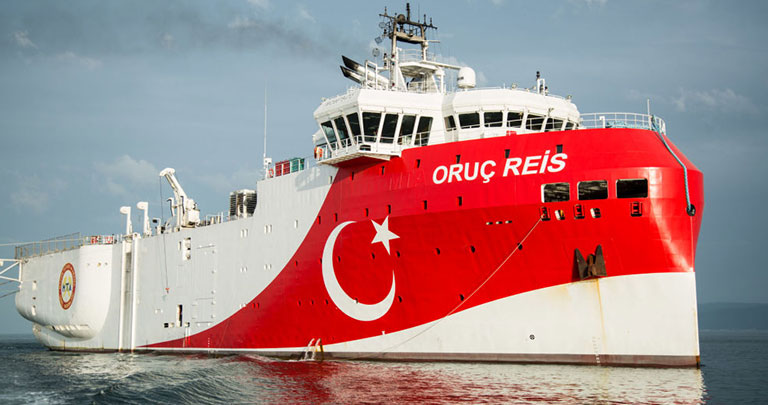 "Oruc Reis has returned to his duties in the Eastern Mediterranean", Turkish President Recep Tayyip Erdogan said Wednesday in a speech to the ruling Justice and Development Party (AKP) parliamentary group, adding that "Greece has not kept its promises."
Earlier, Turkish Energy Minister Fatih Donez told a news conference that "Oruc Reis has arrived in the eastern Mediterranean region, where it will perform its activities. The tests started yesterday and today we are starting to take the first seismic measurements".
The Turkish seismological survey vessel Oruc Reis arrived in the Eastern Mediterranean region after staying in the port of Antalya for almost a month for maintenance and set sail on Monday 12 October.
The new exit of the seismic ship in the Eastern Mediterranean has caused new tensions between Greece and Turkey, with Greek government spokesman Stelios Petsas declaring that "this is a very serious escalation on the part of Turkey", adding that the dialogue will start again "only if Oruc Reis withdraws".
According to him, Prime Minister Kyriakos Mitsotakis will raise the issue of sanctions against Turkey at the upcoming Summit on October 15, 16.
Turkey's decision to launch new seismic surveys with Oruc Reis has provoked reactions in both the European Union and the United States. The United States has criticized Turkey for unilaterally sponsoring tensions and deliberately complicating the resumption of talks with Greece./ibna