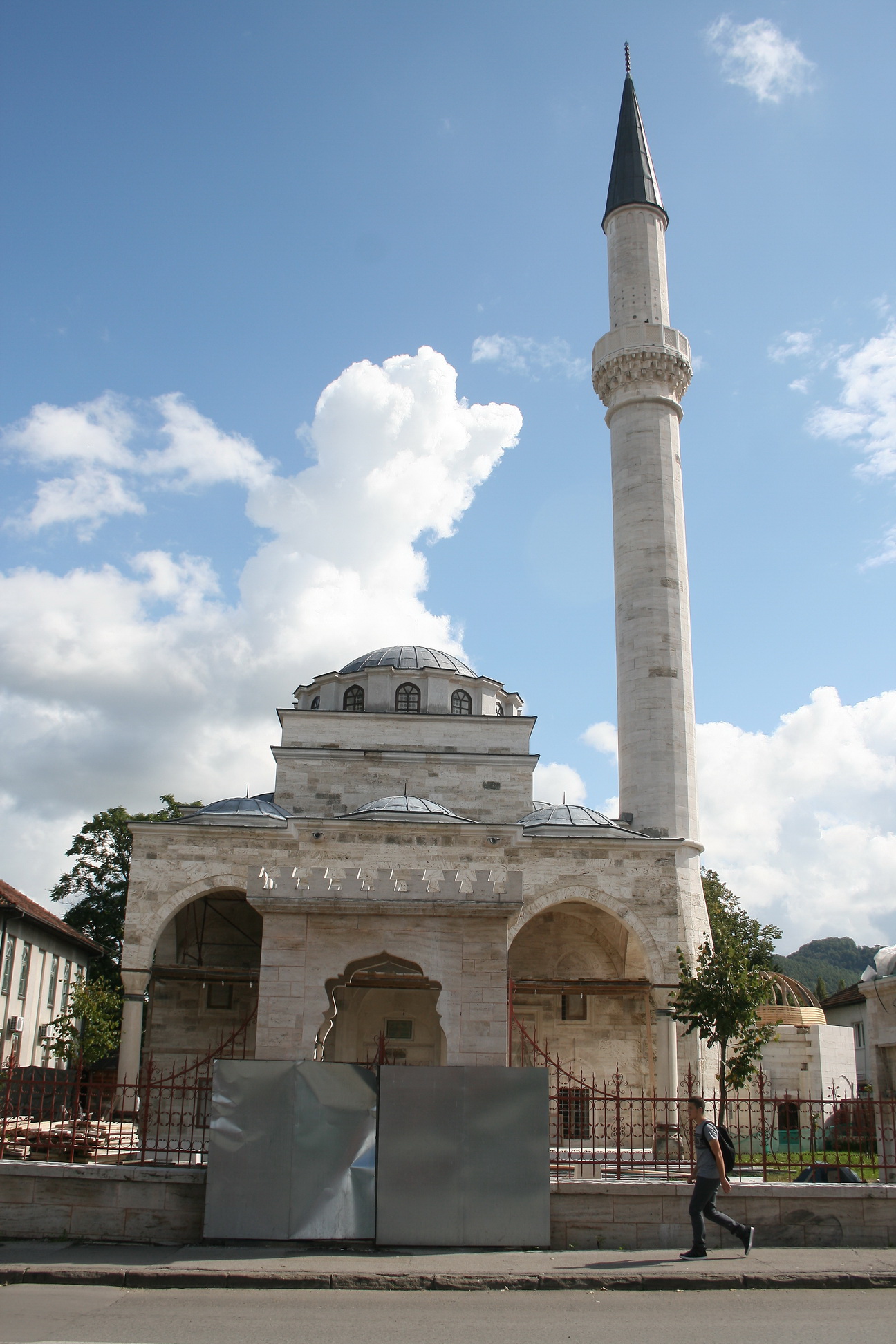 By Mladen Dragojlovic – Banja Luka
Since the turkish state organization for development, "TIKA", decided to finance the reconstruction of Ferhadija mosque in Banja Luka, works have been going faster and with more quality than ever.
Ferhadija, one of most beautiful examples of oriental architecture in Balkan countries, was destroyed during war and reconstruction begun in 2001. A large number of Banja Luka Serbs were against the reconstruction and organize demonstrations against it, but Muslim community in BiH decided to continue with this important project for them.
The financing of this large project was very difficult, since BiH state institutions did not have enough money, the Islamic community was unable to collect funds and Republic of Srpska government financed as much as it was able. On the beginning of this year, TIKA decided to give a donation for the completion of the reconstruction.
Newly appointed Turkish ambassador in BiH, Cihad Erginay, visited the reconstruction site on Monday and said that he is satisfied with the progress.
"Since TIKA took over of the financing of the project, everything goes faster and with more quality than before. I am very glad that TIKA helped this "gem" to reappear in front of our eyes", said Erginay to the media during his visit.
Based on the timetable, the full reconstruction should be finished until next summer, but the Islamic community in Banja Luka plans to hold prayers in the partially finished mosque before its completion. For now, this newly built mosque is still not ready for that.
Before war, Ferhadija was one of Banja Luka's symbols. During the war, on the place of the completely destroyed mosque, was a parking place and after reconstruction begun, Ferhadija once again becomes a place for visit in the city.
It is necessary to say that reconstruction was not so easy and, for some radical Serbs, not welcome. During years of works, Ferhadija reconstruction place was several times attacked and stoned. Last time this happened was five days ago, when somebody threw several stones at the building.
But, those are isolated cases and Ferhadija slowly becomes a symbol of tolerance and multiculturalism in Banja Luka. For most of Banja Luka citizens, its opening will mean that war is finally over.
(Photo: Mladen Dragojlovic)