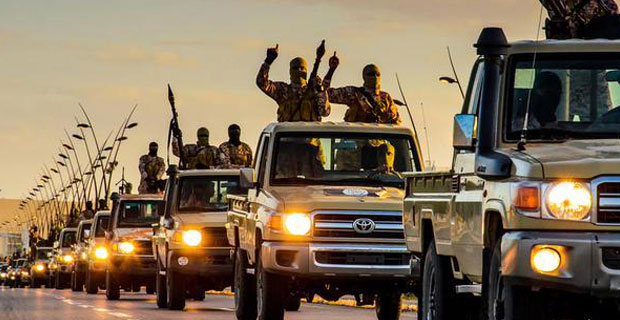 Ankara is opening up a new front this time with Washington as it accuses the US of supplying weapons to a terrorist organisation.
"The new US government should stop supplying arms to the Syrian Kurdish YPG" said Turkish Prime Minister Binali Yıldırım, stressing that President Barack Obama's government was responsible for the supply of weapons.
"The United States should not allow their strategic relationship with Turkey to be influenced because of a terrorist organisation," said the Turkish Prime Minister in a speech to the parliamentary group of the Party. Turkey is troubled by providing assistance to the Kurds who until recently were the only ones fighting against jihadists.
Turkish opposition to Turkish government "You supported the Islamic State"
The leader of the main opposition Kemal Kilicdaroglu argues that the Turkish government supported the jihadists. "You sent weapons into Syria to overthrow Assad. This was meddling in the internal affairs of a country. Now these weapons are in Turkey", he argued.
The leader of the Republican People's Party (CHP) claimed that "ISIL had recruited militants from 70 cities across Turkey. You took care of them when they were injured. You have channels of communication with Al Nusra". His statements have shocked the country's political scene and have so far not been answered./IBNA