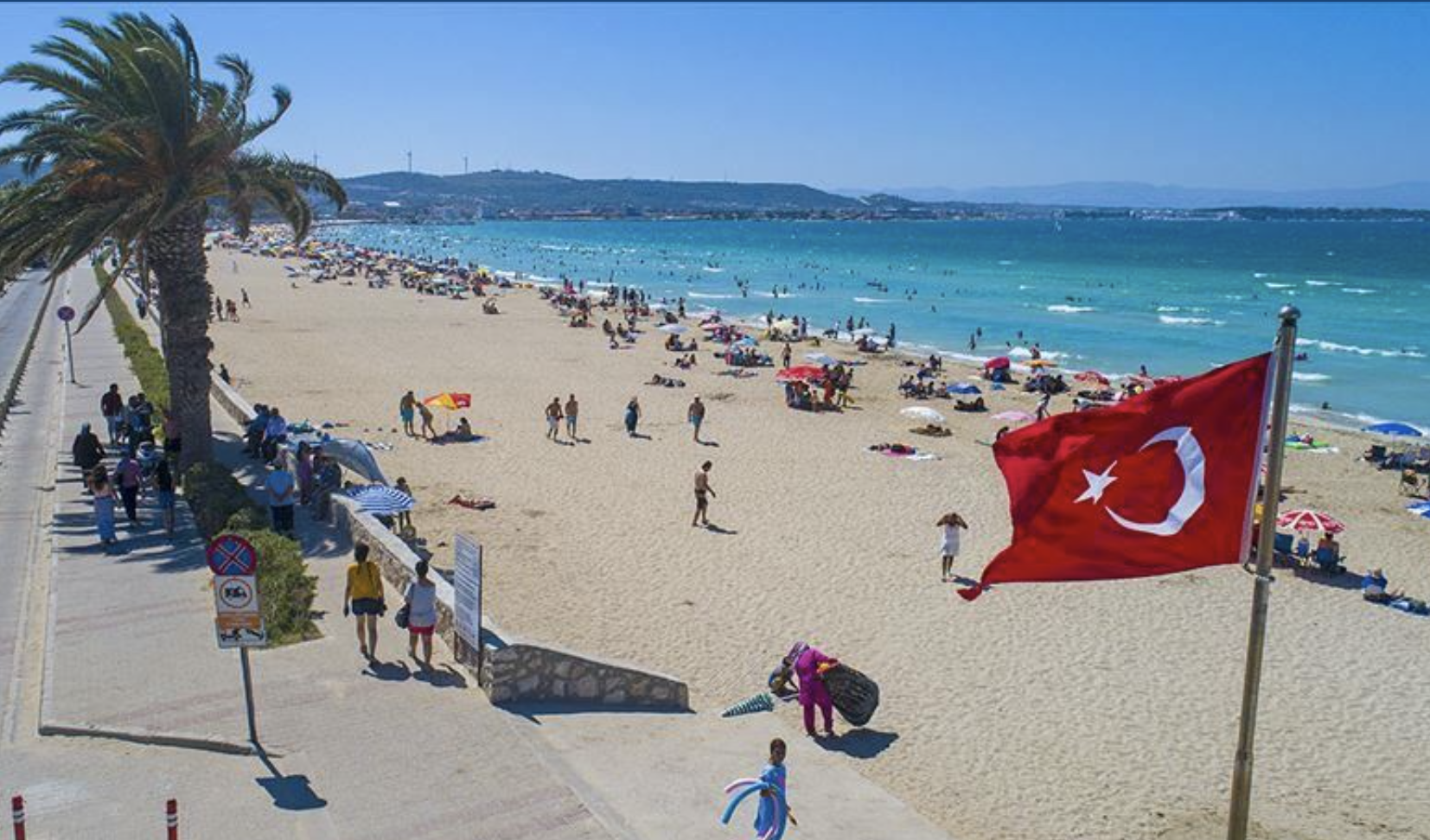 Turkish Deputy Tourism Minister Nadir Alpaslan told Anadolu on Wednesday that the country's tourism sector is expected to record positive results in 2021 after the 2020 tumble due to the pandemic.
According to Alpaslan, Turkey expects to host 34 million foreign visitors in 2021. After the latest wave of COVID-19 infections, Turkey introduced the Safe Tourism Certification program which, according to the Deputy Minister, gave the country an advantage over other countries in Southern Europe.
Turkey's tourism sector had a remarkable year in 2019 with 52 million tourists generating profits of about $ 35 billion, according to Alpaslan.
Despite last year's missed target of of $40 billion in revenue, the tourism sector suffered some of the hardest blows by the pandemic, recording losses of 65% in 2020, the Turkish official continued.
He also noted that the effects of the pandemic continue in 2021, although all necessary measures have been taken in Turkey to ensure the safety of foreign visitors.
Measures to curb the spread of COVID-19, such as lockdowns and travel bans, have affected several economic activities around the world, particularly in the tourism, travel and manufacturing sectors.
Safe Tourism Certification Program
The Safe Tourism Certification Program of Turkey sets out and offers guidelines on an extensive set of measures to be taken regarding the transportation and accommodation of all Turkish citizens and foreign visitors who will be spending their holidays in Turkey, as well as the well-being and health conditions of passengers, visitors and employees working in tourist facilities.
The certification is granted by approved organizations upon request of the accommodation.
According to the procedure, periodic inspections are carried out every month and the inspection process is completed in one day, always with the physical presence of the inspectors.
In addition to the monthly periodic inspections, monthly inspections will be carried out without notice and will be included in the accommodation report. The verification process shall be completed no later than three days after the on-site inspection.
If during inspections a non-compliance with certain criteria is detected, the installation will be notified and if the non-compliance continues, the certification of the installation will be canceled.
Additionally, there will be a QR code in the verification document that will be provided after the inspection. The QR code will be accessible to all and when scanned, details will include the date of inspection, the name of the inspector, gaps and deficiencies that have been eliminated after the inspection and other details.
The inspection report will include key safety features.
After the inspection, stickers will be placed on the front doors and other visible areas inside the premises. /ibna