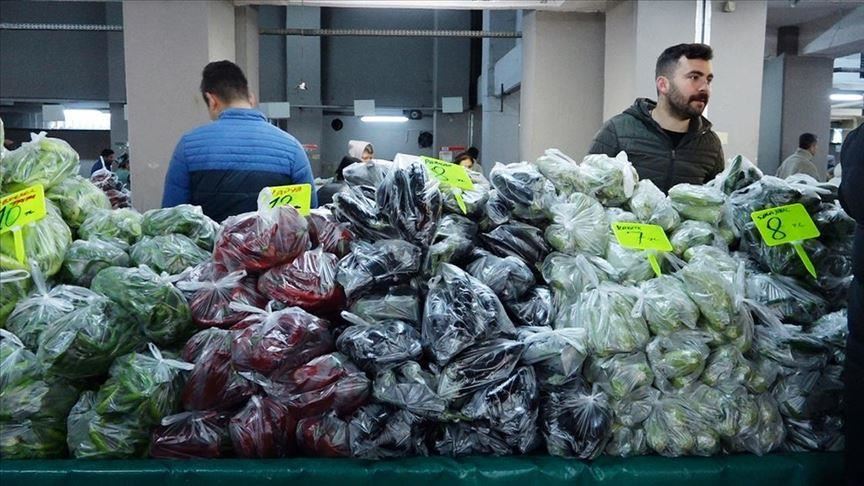 New measures are under way for the Turkish government to try to halt the spread of coronavirus, with more than 3,600 cases confirmed so far and 75 deaths to date.
In this context, the Interior Ministry announced new measures for the sale of basic goods and non-packaged foods from Friday.
In markets where basic foods or cleaning materials are sold, the sale of non-essential products will not be allowed, according to the act.
In addition, fresh vegetables and fruits that are sold unpackaged on the markets should now be packaged by vendors, avoiding contact with the products.
Sale of non-essential goods such as clothes, toys, ornaments and bags will be temporarily suspended from March 27 at 5pm (local time)
Finally, to avoid overcrowding in markets, product benches should be at least 3 meters away to prevent the spread of the virus.
The Minister of Commerce, Ruhsar Pekcan, in her statements as part of the measures to tackle the COVID-19 epidemic, while at the same time continuing commercial activities, said that the Baku-Tbilisi-Kars railway line remains active in the "service of the trade", with a capacity to carry 2,500 tonnes, which can go up to 6,000 tonnes on request.
Pekcan noted that "at this time, we need to focus on the railways", adding that "the problem of the interconnection with Iran has been resolved, through a train that will be linked with Kapıköy".ibna