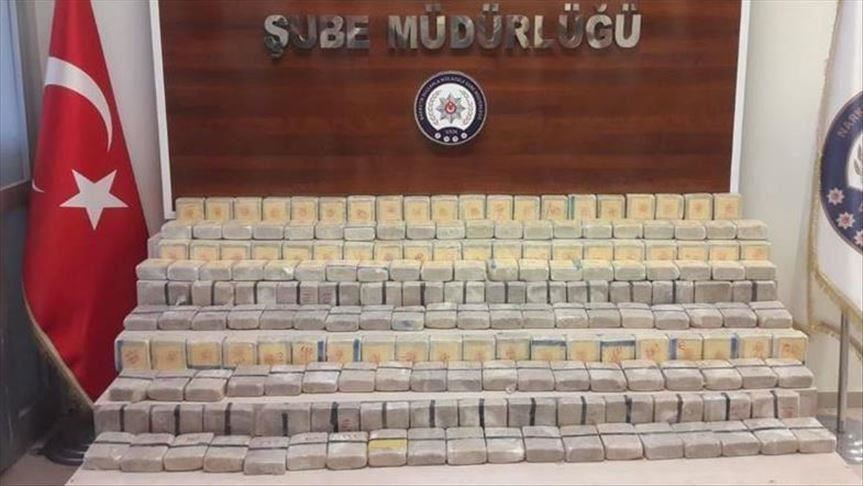 The Turkish authorities have recently recorded a series of successes in the battle against drug trafficking.
Following the success of an international operation partnership with Turkey and the dismantling of a major international drug trafficking organization last week, two other operations were crowned with success.
Turkish police seized 104.2kg of heroin in the southeastern province of Hakkari on Thursday. 199 packages of heroin hidden in a secret crypt in a truck were found during a search in the Yuksekova area, police said.
A specially trained dog helped to find the drugs. Two persons were arrested.
On Friday, Turkish security forces found and seized 53.2kg of heroin in the eastern province of Van.
According to local police, while searching for a suspicious truck in the Kurubas neighbourhood in the Edremit area, with the help of a specially trained dog, they discovered 104 packages of heroin hidden in the vehicle. A suspect was arrested and taken into custody./ibna