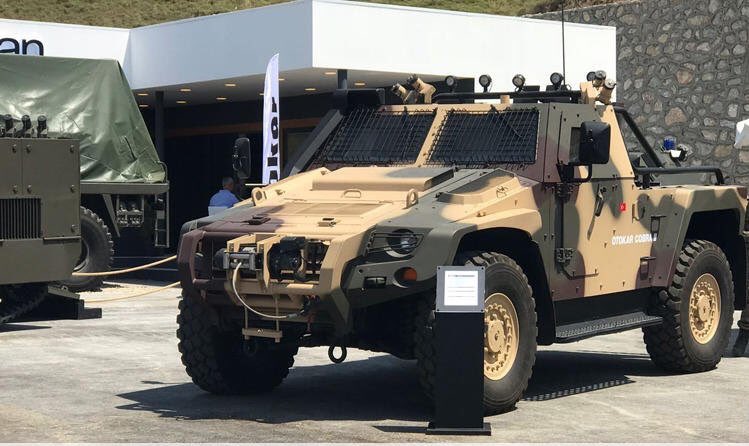 This year's military drill EFES 2018 will be the event where the Turkish defence company Otokar will showcase its latest armoured vehicle Cobra II Load Carrier Armored Vehicle, in Izmir.
The military drill began today, Monday May 7, in Seferihisar district with the participation of "friends and allied countries", Anadolu reports, and will run through May 11.
Apart from the actual drill, there will also be a defence industry exhibition with 35 defence industries will exhibiting their products.
One of them will be Otokar's Cobra II Load Carrier Armored Vehicle. It is produced in Turkey and this will be its first time to the public – which was produced locally – will be showcased for the first time.
Anadolu adds that "The vehicle has been developed for secure delivery of vital materials, including ammunition, fuel, food and water to troops during operations and to military bases."
"It has superior maneuverability" -and mobility- "with the capacity of carrying 2.5 tons of load, The vehicle will be able to respond during day and night, in challenging terrain and climate and in different operational areas."…. / IBNA