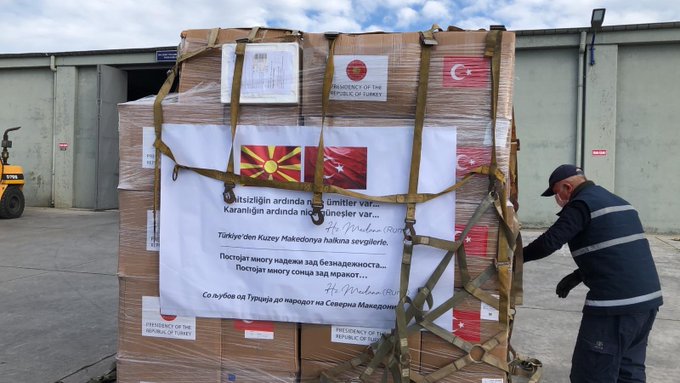 Turkey will always lend a helping hand to the Balkan countries in their fight against the novel coronavirus, Turkish National Assembly Speaker Mustafa Sentop tweeted out on Wednesday.
"Turkey is not leaving friendly and brotherly Balkan countries alone in fighting against COVID-19", Mustafa Sentop posted on Twitter.
Sentop continued that "military cargo plane carrying medical aid, flies from Ankara to Serbia, Bosnia-Herzegovina, Montenegro, North Macedonia and Kosovo to help fight the coronavirus.
"Turkey's helping hand will always be extended for our brothers", the President of the Grand Turkish National Assembly tweeted.
The Turkish government also sent medical aid last week to Italy and Spain, the European countries that have suffered the most from coronavirus. /ibna