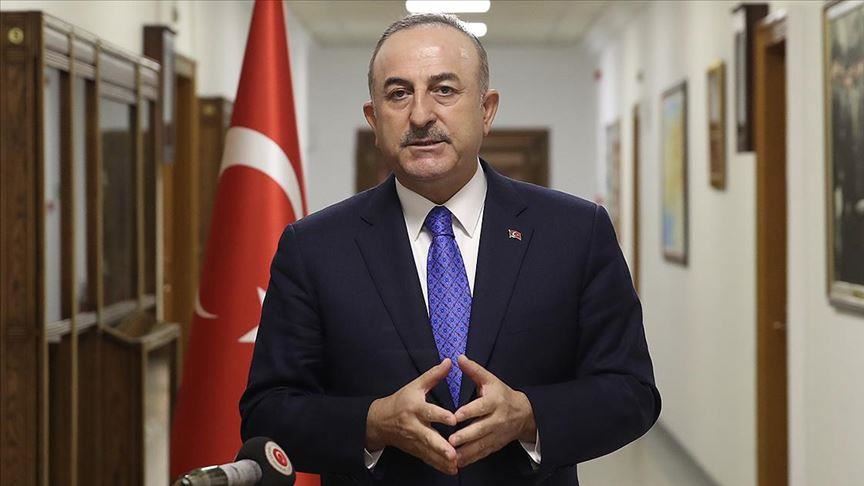 Turkey has so far provided aid to at least 57 countries around the world to help fight the coronavirus epidemic.
"We have provided medical equipment support in 57 countries", Turkish Foreign Minister Mevlut Cavusoglu said on Monday.
While the intra-state struggle to tackle the novel coronavirus continues with total lockdowns being imposed on weekends, quarantines and social distancing, Turkey continues to provide medical assistance to many countries.
According to government sources, Turkey has received requests from 100 countries for assistance in the form of medical supplies and protective equipment on five continents, including countries affected by the coronavirus, such as the United Kingdom, Italy and Spain.
In the context of supporting efforts to combat the pandemic, Turkey has provided medical assistance to Germany, Hungary, Poland, Moldova, Azerbaijan, Georgia, as well as to Balkan states such as Serbia, Bosnia and Herzegovina, and Albania, Montenegro, North Macedonia, Bulgaria and Kosovo.
What is more, Turkey has also dispatched medical supplies to the United States, Colombia, Iran, Iraq, Libya, Lebanon, Palestine, Israel, Tunisia, Algeria, Yemen, Pakistan, Afghanistan, and Bangladesh, Kyrgyzstan, China, Indonesia and the Philippines.
Without neglecting Africa, Turkey has also provided aid to Sudan, Guinea, Somalia, Uganda, Lesotho and Mozambique. Assistance packages include items such as test kits, face masks, protective working uniforms, gloves and disinfectants.
Last week, Russian Health Minister Mihail Murasko thanked his Turkish counterpart Fahrettin Koca for the medical supplies purchased from Turkey.
On 13 April, Turkish President Recep Tayyip Erdogan said his country had provided aid to dozens of countries to help them fight the pandemic, adding that this support would continue in the coming days.
Citing the quote "If you can feel pain, you are alive; if you can feel the pain of others, you are human", the Turkish president said his country was sharing what it had with all its friends.
Earlier this month, Hans Kluge, WHO Regional Director for Europe, thanked Turkey for its assistance to many countries and for showing "international solidarity" during the pandemic. /ibna