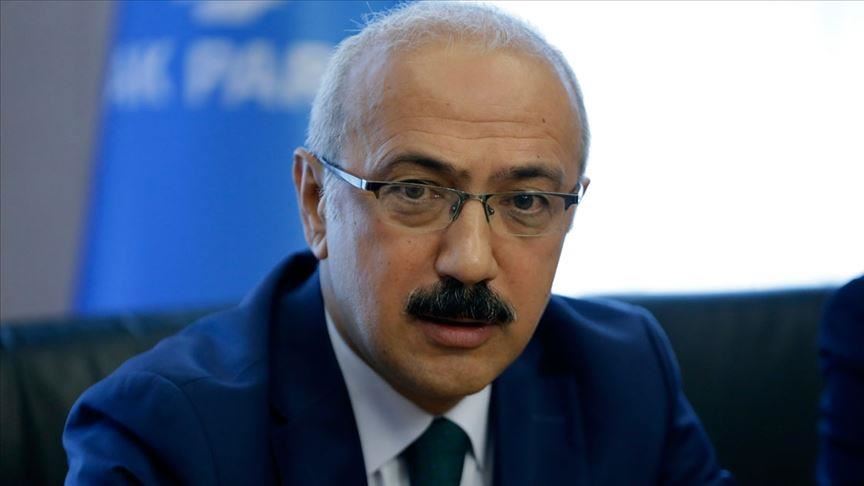 Turkish President Recep Tayyip Erdogan has appointed veteran politician Lutfi Elvan as the new Economy and Finance Minister, following the resignation of Berat Albayrak earlier Monday.
Elvan has chaired Parliament's Budget and Planning Committee and has been a member of the Turkish Grand National Assembly since 2007.
Elvan, 58, was Minister of Transport, Shipping and Infrastructure between 2013-2015 and Minister of Development between 2016-2018.
Elvan holds a degree in Mining from the School of Mining from Istanbul Technical University, a Master's degree in Mining and Research from Leeds University in the United Kingdom, and a Master's degree in Economics from the University of Delaware in the United States. He has also held various positions in international institutions such as the OECD and the EU.
Meanwhile, Turkish Communications Director Fahrettin Altun expressed his gratitude for Albayrak's services and wished him every success in replacing him.
"I express my sincere gratitude to Dr. Berat Albayrak for his valuable services during his tenure in both the energy and economic sectors, and I wish success to Mr Lutfi Elvan, who has been appointed Minister of Economy and Finance, in his new post", Altun said.
Berat Albayrak resigned for health reasons, the Turkish Communications Directorate said on Monday, just 24 hours after the surprise announcement of Albayrak's resignation on Instagram.
Τhe President accepted the request of the Minister of Finance and Economy Berat Albayrak, the Presidency's Communications Directorate said in a statement.
Albayrak, 42, is married to Erdogan's eldest daughter Esra and was Minister of Economy and Finance from 2018 and Minister of Energy from 2015 to 2018.
"After serving in a ministerial post for almost five years, I made the decision not to continue in office [as finance minister] due to health issues", Berat Albayrak said in a statement on his personal Instagram account on Sunday.
The newcomers will continue their efforts to achieve the goal of "a greater and stronger Turkey" more decisively and with more firm steps under the leadership of President Erdogan, he added./ibna