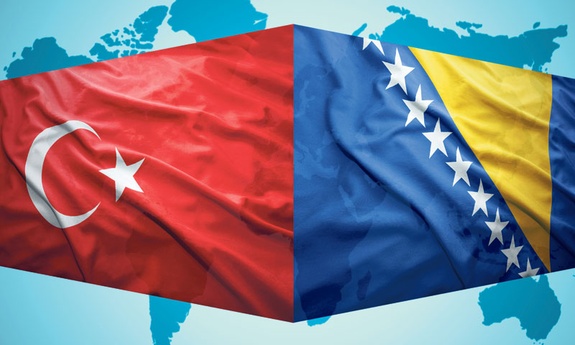 Sarajevo, August 9, 2016/Independent Balkan News Agency
By Mladen Dragojlovic
Economic cooperation between BiH and Turkey is growing in the last several years and this country has become the third biggest foreign investors in BiH.
Along with direct investment, Turkey is implementing various projects to support investments that will give impulse to production, and thus increase the employment rate in BiH.
"Within this framework, Turkey over ZiraatBank BH and Bosna Bank International, for small and medium economic investments in Bosnia and Herzegovina, provided low-interest 'soft-loan' credit line in the amount of 100 million euros. Thanks to the investments, primarily in agriculture and animal husbandry, then tourism and industry, which have been honored with this credit line, 6 500 displaced persons were granted the opportunity to return to their pre-war homes", says in a press release the Embassy of the Republic of Turkey in BiH.
In order to strengthen BiH economy, in mid 2015, the entrepreneurs were offered to gain finances from another line of credit in the amount of 50 million euros to boost start-up companies. With this credit line for small and medium-sized enterprises, the same as in the previous case, strong financial support is given, with the possibility of term deposits and 10-year loans.
According to the statement, preliminary figures of the Central Bank of Bosnia and Herzegovina show that for the first nine months of 2015 the total amount of the investments within the flows of foreign direct investment (FDI) amounted to 218.9 million BAM (about 111.9 million euros), while Turkey, with a share of 22,3% in this period invested 48.8 million BAM (approximately 24.9 million).
"Along with that, direct financial contributions from the private sector and the Turkish public institutions and other institutions from Turkey, to BiH economy since the Dayton Peace Agreement exceed the figure of one billion euros. With those investments and their indirect effect, Turkey has thus become one of the leading countries that have contributed most to the development of the BiH economy", announced the Embassy of the Republic of Turkey in BiH.
Among the significant products that Bosnia and Herzegovina imported are fuels and oils, machinery and electrical appliances, medicines, food and beverages, basic metals, motor vehicles, plastics and rubber, textile products, agricultural products, livestock and animal products. Turkey's exports to BiH in 2015 had a value of USD 292 million.
On the other hand, imports from BiH to Turkey, in relation to the previous year, increased by 45.9 percent and reached EUR 250 million. In the context of trade between the two countries, there is foreign trade surplus in favor of Turkey, but it was reduced since the beginning of July 2014, when Turkey approved the export of chilled and frozen beef from BiH in the amount of 15,000 tons.