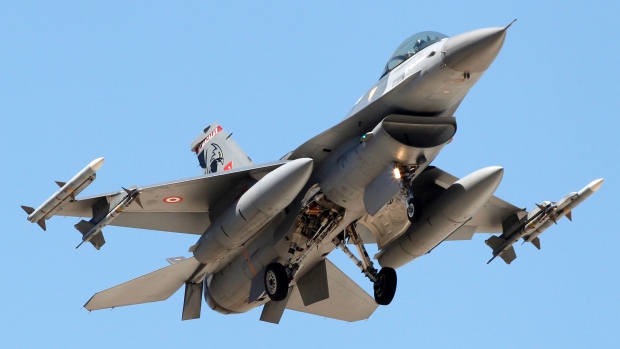 Ankara, July 24, 2015/ Independent Balkan News Agency
Turkish fighter jets struck at targets in Syria
Ankara gave access to US fighter jets to use the base of Incirlik
Government makes U-turn in its policy in Syria, following the latest ISIS attacks on turkish soil
By Manolis Kostidis
Turkey radically changes its policy towards the Islamic State and is now actively involved in the fight against it. Already, Turkish F-16 fighters that took off at 3 am Friday from the base of Diyarbakır bombed targets of jihadists in Syria. The Turkish Air Force clarified that there was no violation of Syrian airspace.
At the same time, Ankara "gave the green light" to US war planes to use the Incirlik air base to strike at the Islamic State (ISIS) in Syria. Barack Obama had a telephone conversation with his Turkish counterpart Recep Tayip Erdogan and the two men agreed on joint action. Reportedly, the US agreed to the creation of a small buffer zone inside Syria for Turkey's security and for hosting refugees.
Turkey took the decision to take up action, as the actions of the Islamic state had begun to threaten its internal security. On Thursday a Turkish army sergeant was killed and two soldiers were injured by gunfire that came from the area controlled by the Islamic State.
On Monday, a suicide bomber of the jihadists attacked a Kurdish concentration in Suruç Turkey, with 34 people losing their lives and 100 more injured.
The PKK, in retaliation to the action of Islamic State, made two attacks against the police in Suruç and Diyarbakır killing three policemen, raising tensions in the region even more. Analysts say that the war in Syria was approaching dangerously in Turkey.
In the past the Turkish government has been accused of supporting the jihadists in the war against Asad. The Republican People's Party (CHP) as well as the pro-Kurdish HDP have argued that in Turkey there are training camps and shelters of members of the Islamic State. The Turkish newspaper Cymhuriyet had published photos of trucks, which argued were full arms and were headed for the jihadists.
The US had not accused Ankara of supporting ISIS, but rather for keeping a neutral stance against the jihadists.
Both external pressures and the action of the Islamic State (ISIS) inside the Turkish border that threatens with a war between the jihadists and the Kurds within Turkish borders seems to have changed the facts for Ankara, prompting it to take action.
The question that remains is whether Turkey will continue its military action only against ISIS, or whether later it will act against the Kurds of YPG in Syria, which is an offshoot of the PKK, and which Ankara considers a terrorist organization. The YPG has established control zones in northern Syria and Turkey believes that its safety is under threat. Erdogan has made it clear that "our country will not allow the creation of a self-independent region by the YPG in northern Syria".