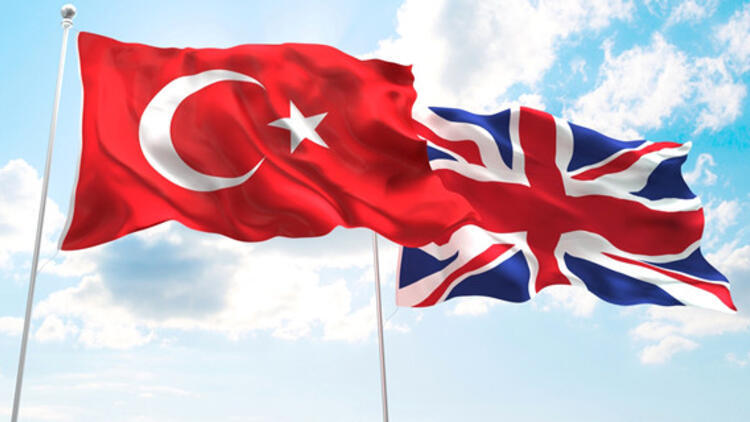 The signing of the landmark free trade agreement between Turkey and the United Kingdom will take place today.
The pact with the United Kingdom, "one of Turkey's most important trading partners" will be Turkey's "most important trade agreement" since the 1995 customs union with the EU", Turkish President Recep Tayyip Erdogan said after the end of the Cabinet meeting on Monday.
"A new era begins in 2021, an era in which both Turkey and the United Kingdom will win", he said.
"Once again, I want to emphasize that Turkey will achieve its goals thanks to its economic system created by production, employment and exports", Erdogan said, stressing that until December 25, the annual exports of Turkey reached USD 166 billion, the country's target for 2020.
"We are closing our current account deficit with high value-added investments and reducing our need for external financing", Recep Tayyip Erdogan concluded.
"Turkey's Trade Minister Rushar Pekcan said in a statement on the Free Trade Agreement that it represents a key milestone in the deepening of Turkey-UK trade and economic ties on a win-win basis, adding that it will usher in a new era in bilateral economic and trade ties from 1 January.
"This new era in our relations will be mutually beneficial for both Turkey and the United Kingdom", said Ruhsar Pekcan, noting that the pact will be a new basis and framework for bilateral relations.
As the Minister of Commerce added, "the pact, the negotiations of which started in 2017, represents the second most important trade agreement for Turkey after the customs union of 1995 with the EU", expressing hope that "this agreement to bring fruitful results for the countries and our business circles".
According to the Financial Times on Sunday, the United Kingdom is Turkey's second largest export market, with British International Trade Minister Liz Truss noting that "the agreement we expect to sign this week is key to duty-free agreements and will help support our trade relationship, worth 18.6 billion pounds last year".
This agreement is the fifth largest negotiated by London with individual countries, after those with Japan, Canada, Switzerland and Norway. In total, Britain has now concluded trade agreements with 62 countries./ibna