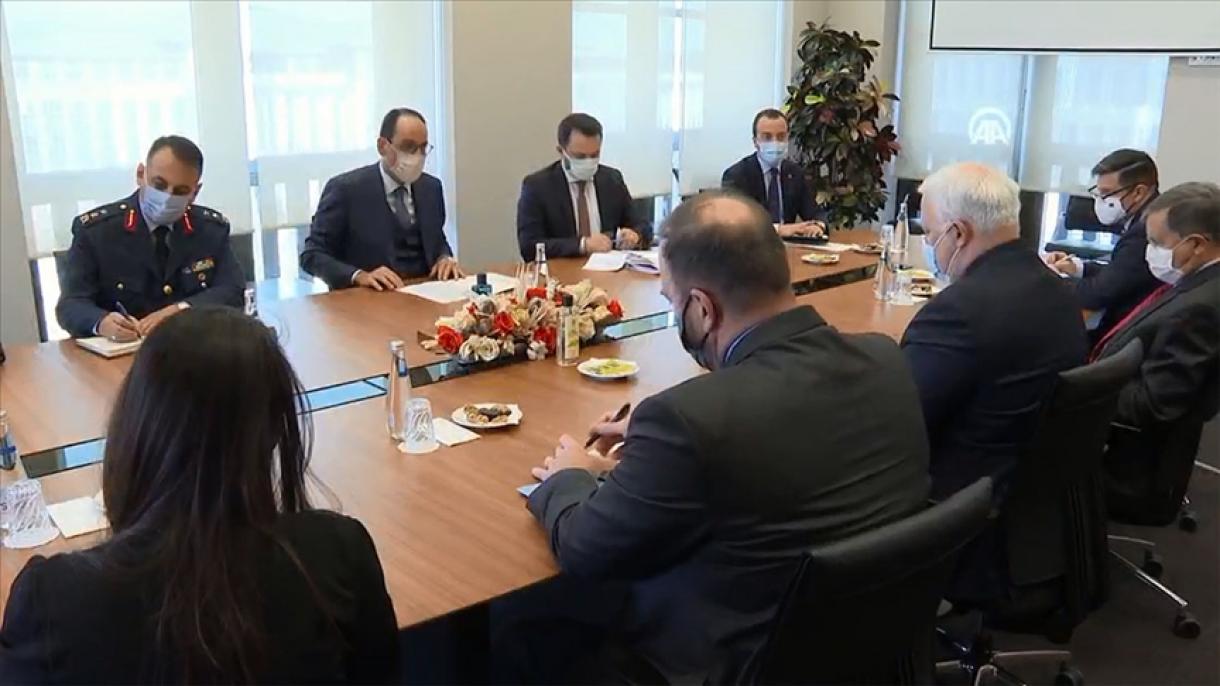 Turkish Presidency spokesman Ibrahim Kalin met in Ankara with US Special Envoy to Syria Joel Rayburn and his accompanying delegation.
The Presidency announced that the meeting took place at the Beştepe Presidential Complex, where issues such as Idlib, the crisis in Syria, the political process, work on the Constitution, the fight against terrorism, the refugee issue and regional issues were discussed.
The meeting assessed the current situation in Idlib, the aggression of the regime and its partisans, as well as Turkey's determination on the ground and at the table to maintain a state of non-conflict in the face of ceasefire violations.
The meeting, meanwhile, underlined Turkey's role in preventing possible new crises and new waves of migration, and highlighted the need for the international community to support Turkey's efforts to maintain the March 5th Agreement.
In the face of the regime's efforts to slow down the political process for lasting peace in Syria, it was stressed that the work of the Constitutional Commission should be supported, in order to create an environment for free and fair elections, while the need for the voluntary and safe return of refugees was noted, alongside the fact that joint efforts should be stepped up in this direction.
It was stressed that any political, economic and military support to terrorist groups in Syria is unacceptable. The Turkish side clarified that any separatist party that would jeopardize the territorial integrity and political union of Syria should be included in the political process that will shape the future of Syria.
Finally, it was stressed that there must be a common fight against all terrorist organizations without discrimination, such as Daesh and the PKK, the PYD and the YPG. /ibna