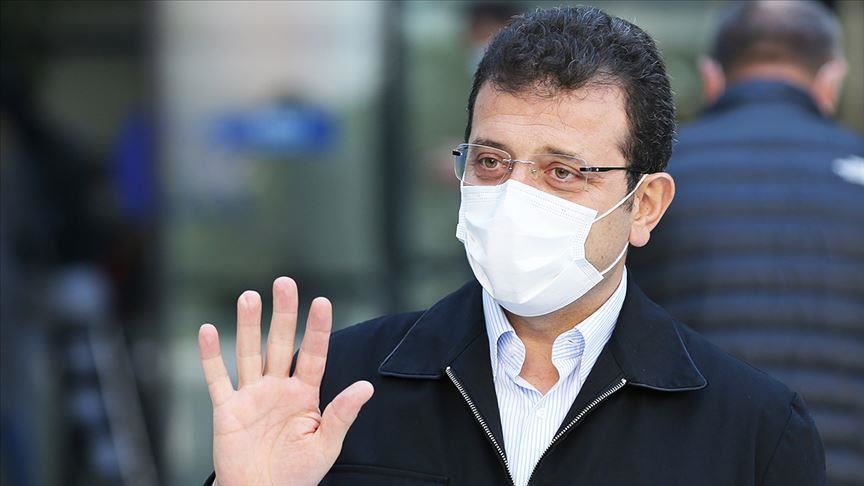 Istanbul Mayor Ekrem Imamoglu was discharged from hospital after a 10-day hospitalization for coronavirus treatment, while he will remain quarantined at home for 4 days.
Speaking to reporters before leaving the hospital, Ekrem Imamoglu said he would remain in quarantine at home for another four days.
He said antibodies had formed in his blood, according to the results of tests performed in the morning, while he was awaiting the result of the PCR test.
He called on people to comply with the rules regarding the use of masks, social distancing and hygiene.
Imamoglu said he would visit the quake-stricken province of Izmir after his quarantine was over, praying to Allah for mercy on the victims.
On Monday, Turkey recorded 2,302 new COVID-19 patients in the last 24 hours, bringing the total to 379,775, according to the Ministry of Health. The death toll rose by 76, reaching 10,402. /ibna