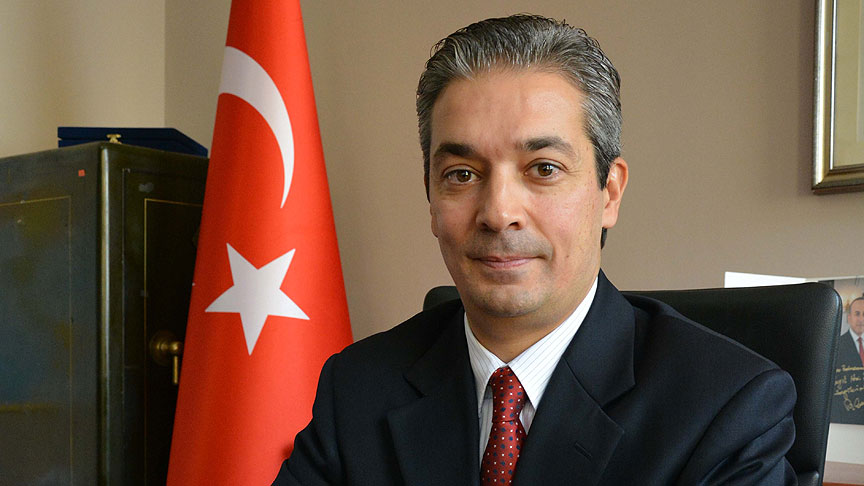 "Greece wants cooperation on the one hand, and on the other hand makes unfounded claims"
"Greek-Cypriots and Greece include more parties in their maximalist and illegal policies"
The Turkish Foreign Ministry issued a particularly harsh statement against Greece, Cyprus and Egypt.
Turkish Foreign Ministry spokesman Hami Aksoy says:
"We reject the unfounded allegations contained in the joint statement issued after the meeting of the Foreign Ministers of Egypt, Greece and the Greek Cypriot Administration (Republic of Cyprus).
The latest efforts of Greece and GCA to involve the countries in the region, in addition to the EU countries, in their maximalist national policies do not serve peace and stability in the Eastern Mediterranean.
Countries in the Eastern Mediterranean neither have authority, nor responsibility nor a word to say concerning the Aegean problems and the Cyprus issue.
Steps with political expediencies aiming to isolate and ignore Turkey and the Turkish Cypriots in the Eastern Mediterranean have no chance of success.
It is also a proof of the dishonesty of Greece that on the one hand sends messages of cooperation and on the other it expresses unfounded claims about our country.
We call on these countries to come to terms with the political, economic and geographical reality of the region and to pursue a policy that fits that reality.
There is no other way for stability in the eastern Mediterranean but also for a just lasting solution to the Cyprus problem.
Projects which do not include Turkey and the Turkish Cypriots in this region will never be efficient and effective.
We will continue to defend resolutely both ours and Turkish Cypriots' rights in the Eastern Mediterranean".
The announcement that infuriated Ankara
Ankara's reaction came for the joint statement following the meeting of Christodoulides, Shoukry and Dedias, on the sidelines of the United Nations General Assembly. The Foreign Ministers of Cyprus, Egypt and Greece condemned Turkey's illegal actions in the Aegean and the Eastern Mediterranean, with particular emphasis on Turkey's escalating drillings, seismic investigations and military presence in the Cypriot maritime zones.
The ministers have condemned Turkey's illegal actions in the Aegean and Eastern Mediterranean, in particular the escalating, provocative and illegal drilling activities, seismic investigations and military presence in the maritime zones of Cyprus, which flagrantly violate the sovereign rights of the Republic of Cyprus. In this regard, the ministers also stressed that Turkey's actions undermine the UN's efforts to resume negotiations on a sustainable and comprehensive settlement of the Cyprus problem and further destabilize the wider eastern Mediterranean region.
"The Ministers call on Turkey to contribute constructively and in concrete terms to the resumption of the structured and result-oriented negotiations on a comprehensive and sustainable solution to the Cyprus problem, based on relevant Security Council resolutions. Such a solution should be compatible with Cyprus' capacity as an EU member state and fully guarantee independence, sovereignty, territorial integrity and security"./ibna