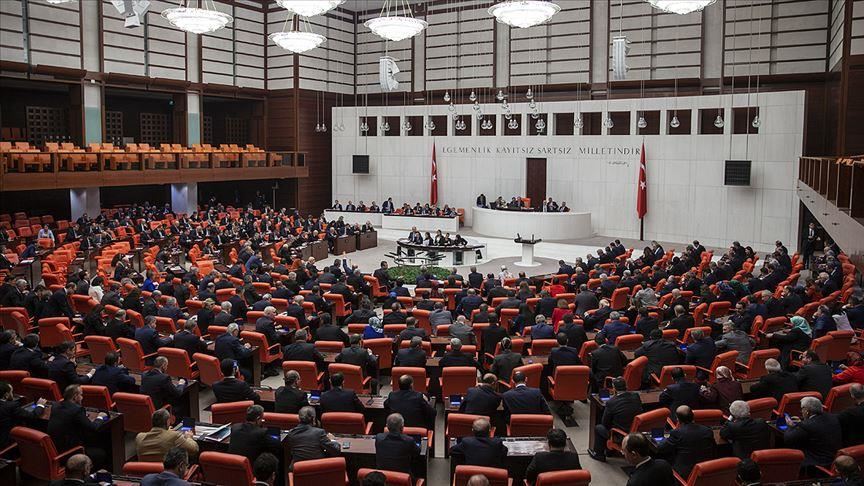 Ankara is rushing to catch up with developments in Libya, with the Turkish government sending on Monday afternoon a draft bill on the deployment of military forces in Libya to parliament. The bill is expected to be voted on January 2 and approved with the votes of ruling AKP MPs, as well as the Nationalist Action Party (MHP). The government has stepped up proceedings as Parliament begins its work on January 7, but the advance of Haftar's forces to Tripoli seems to force Turkey to give the necessary support from the Government in Tripoli.
Turkey's Foreign Minister Mevlut Cavusoglu spoke and met with opposition leaders seeking to gain their support for the bill. The Republican People's Party (CHP) has already voiced its opposition to sending troops. The same party had backed Turkey's agreement with Libya to define maritime areas of responsibility. The opposition says such a move would intensify the raging conflict in that country and cause it to spread throughout the region.
Erdogan said last week that his government would seek a mandate for the deployment of military forces in Libya, following Fayez al-Sarraj's government request for Turkish intervention.
Cavusoglu, after backing the party's representatives, said that "we have explained the reasons we need to approve the deployment of troops and our country's national interests and the threats we face".
Erdogan spokesman: "Greece should address the UN"
Turkish Presidency spokesman Ibrahim Kalin argued that Ankara did not violate the rights of any country in the eastern Mediterranean.
"This agreement is between Turkey and Libya and no one has the right to speak, as we do not infringe on the rights of any third country. Greece claims that my area was violated about 15 kilometers from Crete and they will turn to the UN. Let them do so; it is not a problem for us".
He said the EastMed pipeline deal aims to bypass Turkey.
"Israel, Greece, Greek Cypriots and Egypt came together and started talking about EastMed. They began to plan the transportation of gas to be found in the eastern Mediterranean to Europe, bypassing Turkey. They talk about pipelines, they show maps. When these things happen we can't sit idle", Kalin said./ibna