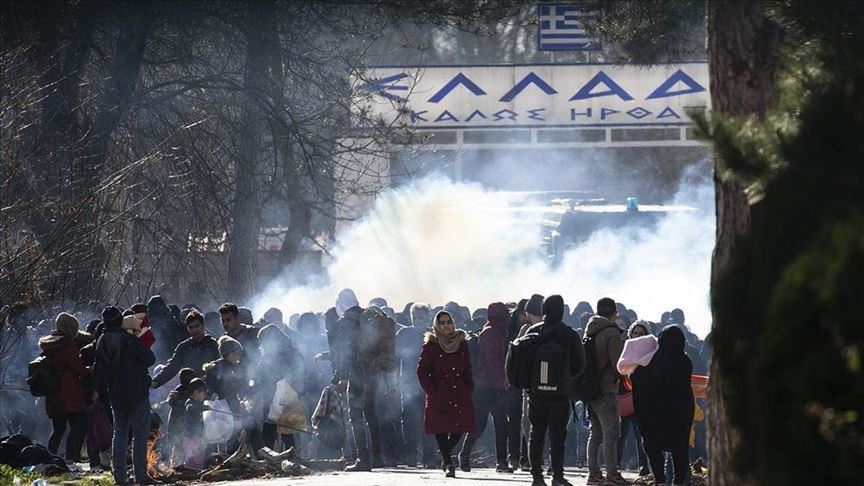 Turkey has said it will send a complaint to the European Court of Human Rights (ECHR) about the treatment of immigrants by Greece. It is also noted that so far the EU has not made any concrete proposals to address the thousands of people trying to enter EU territory.
Ankara earlier on March 4 accused the Greek authorities of causing the deaths of two immigrants and injuring another.
Turkish Interior Minister Suleyman Soylu told CNN Türk that officials are "preparing" to file a complaint with the European Court of Human Rights (ECHR) on the treatment of migrants by Greece. The families of the two people who have died have allowed Ankara to take action.
The Greek side, through Government Spokesman Stelios Petsas, vehemently denied that the Greek authorities had caused the deaths of migrants by opening fire, accusing Turkey of spreading fake news.
According to Suleyman Soyu's announcements, more than 135,000 people have fled Turkey since last Saturday to Greece, but this is not confirmed by the Greek authorities, who said they have prevented more than 27,000 attempts to enter Greece illegally, while 220 people who have managed to cross the border have been arrested.
Greek Prime Minister Kyriakos Mitsotakis said during a visit by EU leaders to the Greek-Turkish border on March 3 that Greece cannot be blackmailed by anyone who uses oppressed people to serve their own ends.
Turkey's Presidential Spokesman İbrahim Kalın told reporters in Ankara that during his visit to Turkey, Charles Michel did not make any specific proposals on the part of EU for the immigrant crisis during his talks with Erdoğan, but added: "We hope that they will formulate this plan soon and bring it to us to see if we come to an agreement".
He also added that Turkey does not consider its decision to encourage immigrants to enter the EU as "political blackmail" as some European officials have said.
"The EU is using double standarts, as it can disburse hundreds of millions of euros to Greece in a few days, but uses bureaucracy as an excuse when it comes to Turkey", Kalin added./ibna