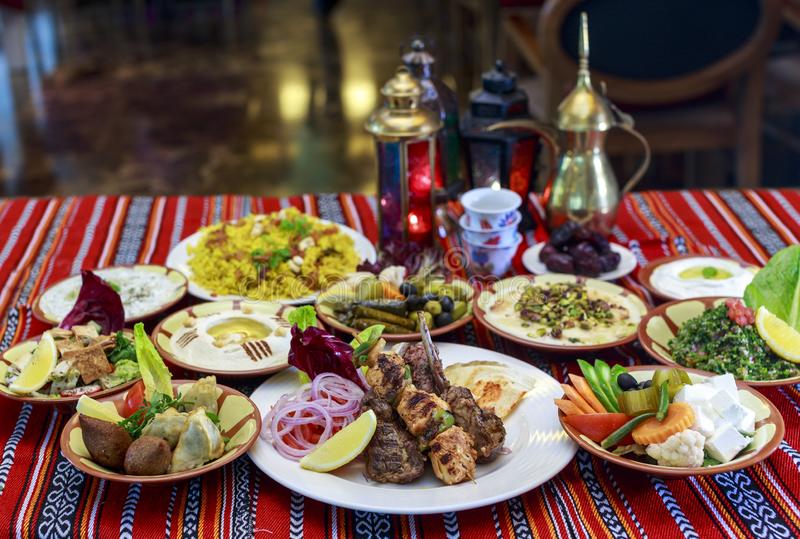 Turkey's Interior Ministry issued a bulletin Wednesday, on restrictive measures to be taken against the spread of coronavirus during Ramadan.
According to the announcement, no events will be allowed, as well as tents where people gather for iftar, or to dine, wchich can attract large groups of people.
The ministry said all necessary precautions would be taken during iftar and sahur, the meal before the start of the fast, to keep the social distance outdoors.
Temporary closure of road that may be full during iftar and sahur hours will be assessed within the scope of the measures. Visits to sacred shrines will also be limited.
Municipalities will also coordinate the increase in the number of vehicles and public transport trips at least three hours before iftar, taking into account the traffic.
The sale time of the pide, a traditional round and flat bread that is generally consumed during the month of fasting, will end two hours before iftar, in order to avoid a large crowd gathering at bakeries. Production, sales and other preparation processes will continue at bakeries after the hours of iftar.
Markets will also be inspected to ensure that citizens follow the rules of social distance and wear medical face masks.
A social distance will also be imposed on cemetery visitors on the eve and during Eid al-Fitr, the holidays marking the end of the month of fasting, while officials will conduct temperature measurements./ibna