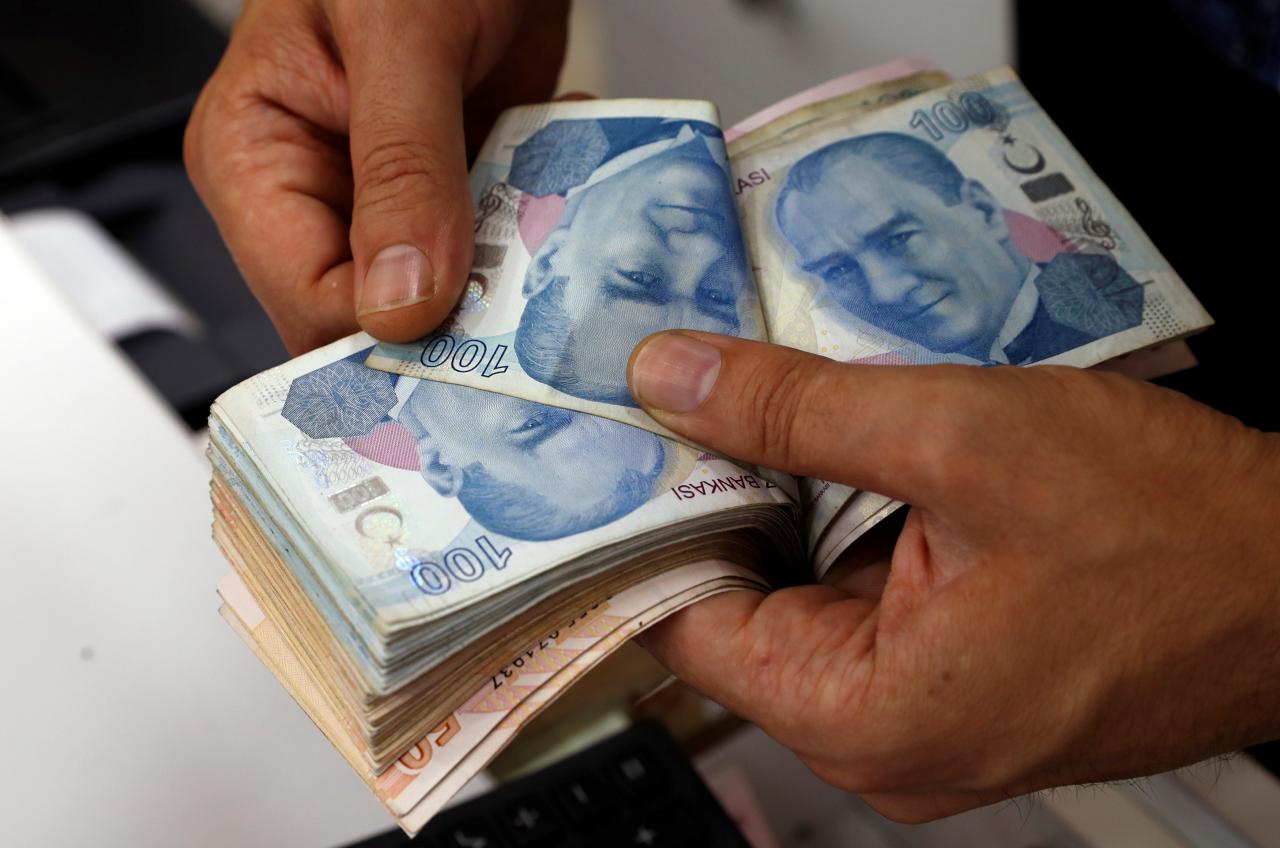 Consumer prices in Turkey in October rose 8.55% year-on-year, according to official figures released on Monday.
Annual inflation fell by 0.71% in October, from 9.26% in September, according to the Turkish Statistical Institute (TurkStat).
TurkStat reported that the highest annual increase last month was observed in alcoholic beverages and tobacco with 43.60%.
"Health care with 14.24%, education with 14.20%, hotels, cafes and restaurants with 13.71% and miscellaneous goods and services with 13.43% were the other main groups where high annual increases were observed".
Last week, an Anadolu Agency survey reported that a group of 14 economists expected an average annual rise of 8.41% in consumer prices in October.
Economists also predict that Turkey's annual inflation at the end of the year will average 12.11%, with the lowest estimate at 11.5% and the highest at 12.8%.
In October, consumer prices rose 2% on a monthly basis, according to official figures.
The highest monthly increases were in clothing and footwear by 11.7%, followed by housing (3.55%), non-alcoholic beverages (1.65%), communication (1.43%) and transport (1.43%). 1.17%).
The Central Bank of Turkey lowered its inflation forecast for the end of last week from 13.9% to 12%.
According to Turkey's new economic plan announced by the government in late September, the inflation target is 12% for this year, 8.5% for next year and 6.0% for 2021.
In the last decade, annual inflation reached its lowest level in March 2011 with 3.99%, while in October 2018 it reached 25.24%./ibna