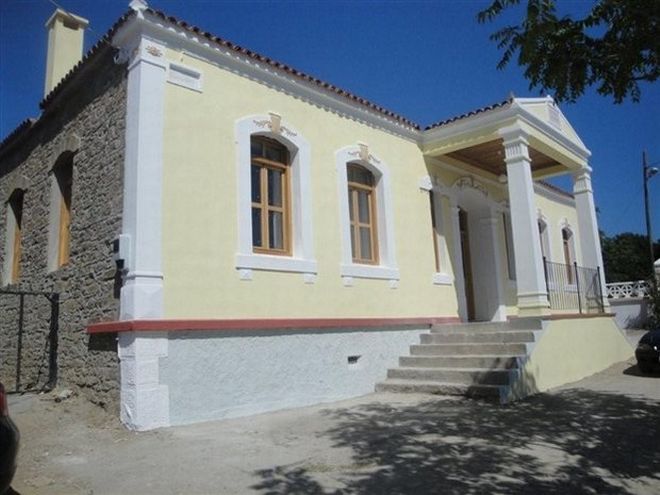 By Manolis Kostidis – Istanbul
At the beginning of the school year today in Turkey, the Greek Primary School in Imbros opened its doors for the first time in 49 years after it was closed by Turkish authorities in 1964.
Four pupils have already begun their lessons there and Greeks on the island are full of joy to see the school full of life again.
The school's headmistress Paraskevi Ververi said "following a break for nearly half a century, we managed to launch again. We are justly happy and proud.  I thank everyone involved to make possible this difficult task".
The President of the school Anna Koutsomali said "we work for a better future and are full of hope. I'd like to thank the Greek community of Imbros for entrusting me with this difficult duty".
The inauguration was attended by His Eminence Metropolitan Kyrillos of Imbros and Tenedos as well as the President of the minority foundations Lakis Vigas and the Director of Education in Imbros Tekin Bas.
Lakis Vigas stated "the reopening of this school and the restoration of the right to education is a big and very meaningful step. You all know we waited for this school for nearly fifty years".