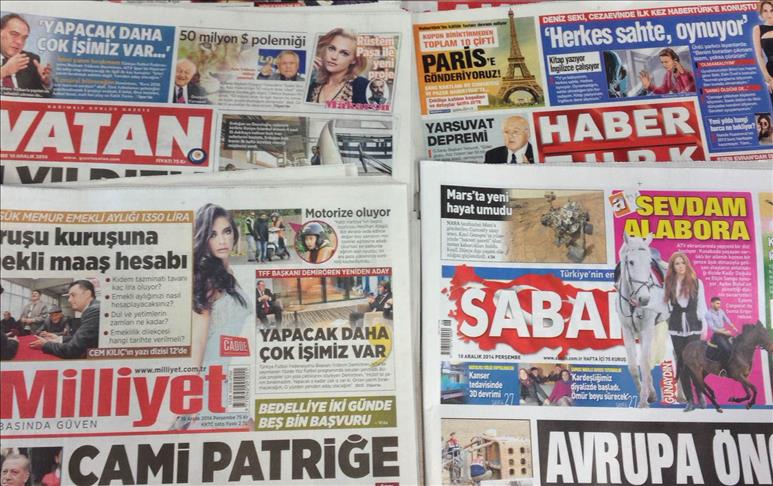 The President's Communications Office announced that in the 30 metropolitan cities alongside Zonguldak where a curfew will be imposed on the weekend, newspapers will be distributed at home via the recruitment of press distribution vehicles, the Vefa Social Support Units and drinking water distributors.
In a statement, the presidency notes that as the novel coronavirus continues to affect the entire world, all Turkish institutions, health professionals, scientists and citizens are successfully combating the epidemic.
In this context, through the statement it is recalled that many measures have been implemented under the direction of President Recep Tayyip Erdogan, while it was stressed that, in combination with other decisions, the curfew announced for the weekend in 30 metropolitan cities and in Zonguldak was critical to preventing the epidemic.
A statement from the Presidential Communications Office notes, "Our journalists are continuing their work amidst the restriction of movement, and our citizens will also be able to get their hands on newspapers. In this context, newspapers, radio and television organizations and printing presses will be open, while chiefs, executives and media workers will be able to keep on with their activities. During this period, newspaper distribution companies will also continue to operate. The distribution of newspapers will be carried out only via the distribution vehicles of the newspaper companies, the drinking water distribution companies and the Vefa social support unit, in the form of home delivery". /ibna