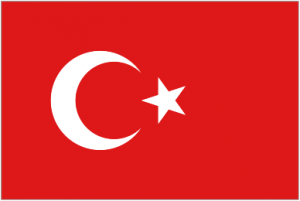 Yet again, Turkey was heavily fined with over 60 million euros (258 million Turkish liras) by the European Court of Human Rights (ECHR) due to Human Rights violations committed between 2004 and 2016, with the actual complaints filed between the years 2012 and 2016.
The latest cases and the data regarding them were released by Justice Minister Abdülhamit Gül only after and because of a relevant parliamentary question by Republican People's Party (CHP) Deputy Chair Zeynep Altıok.
Altiok heavily criticised Erdogan's Justice and Development Party (AKP) for allowing such violations to happen.
Past Fines
This is not the first time that Turkey is found guilty by the ECHR. It was in 2012 when the court in question had ruled against it in five occasions of rights violations. Today, the difference is purely numerical as back then, the country was made to pay only a total of 139,000 euros in compensation to the complainants of the five cases whereas now, we are talking millions and… 485 cases in total.
In most cases Turkey's violations concern the right to freedom of expression and the right to a fair trial. However, police violence (in violation of Article 3 –ECHR- which prohibits torture and "inhuman or degrading treatment or punishment") and condition of prisoners are also topping the list.
Although he was not tortured, the case of the Serbian citizen Sefkija Ademovic sounds similar. The man was awarded 26,000 euros in non-pecuniary damages by the ECHR because of his provisional imprisonment before his extradition to Italy after he was arrested at the Turkish border for a crime he had committed in Italy and for which he had been already convicted by an Italian court.
Turkey does not only rank quite high on the catalogue of countries that violate human rights but appears problematic when it comes to paying the fine on determined time too…/IBNA