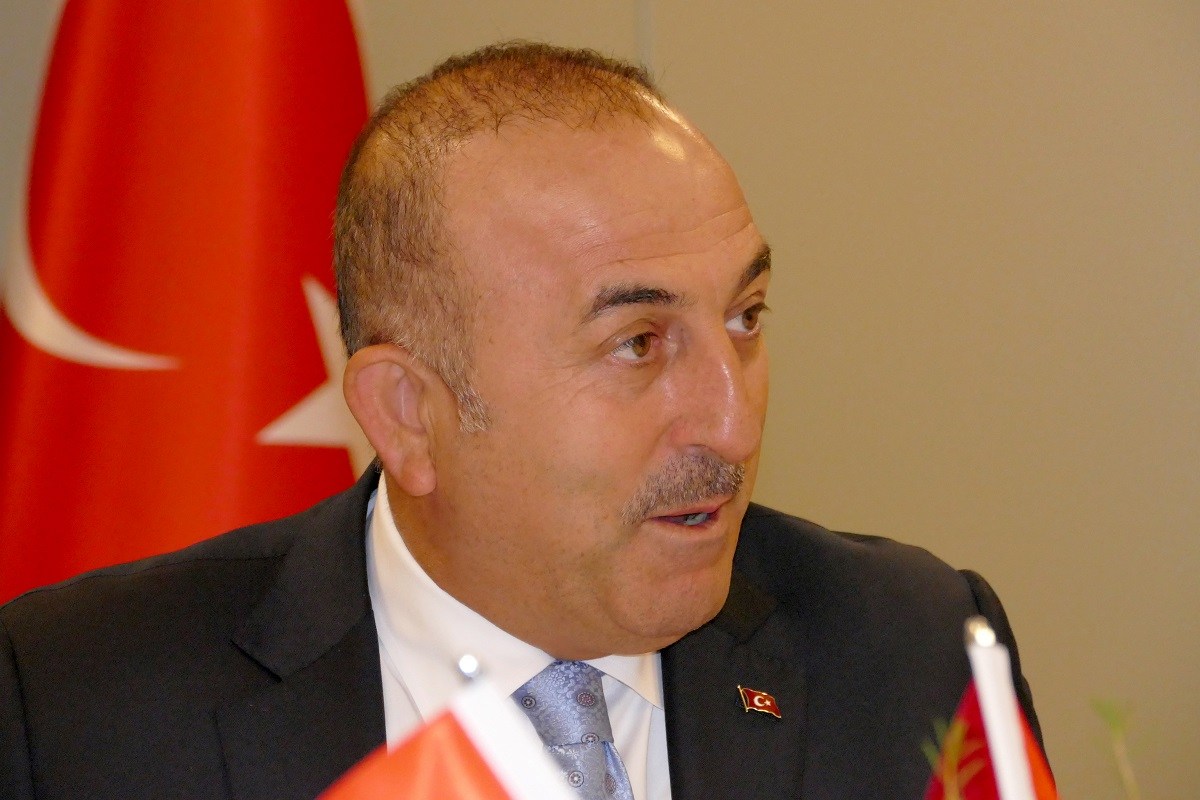 Ankara continues to cause a fuss around the refugee issue and the Greek-Turkish relations, despite the visits by Greek officials such as Deputy Minister of Citizen Protection and Migration George Koumoutsakos and Head of Coast Guard Stamatis Raptis.
Turkish Foreign Minister Mevlut Cavusoglu said that "on the issue of border demarcation in the Εastern Mediterranean there is no agreement or decision Turkey is not a part of. We have communicated to the public and to the international community as well, but also to the United Nations and the EU all the facts around our activity, explaining that we are right in terms of international law".
In an interview with Ahaber TV the Turkish Foreign Minister claimed that Ankara was carrying out its operations in its own continental shelf. "This is not up for discussion with anyone. It is a matter of national sovereignty regardless of what anyone says", he stressed. Cavusoglu also added that Turkey is "in favor of the division of hydrocarbons around Cyprus between the Greek and Turkish Cypriots, the island's two communities".
"As long as this does not happen, we will go on with our operations at that area. We hope for an agreement to be reached, so that everyone gets what they deserve as this affair goes on in peace and quiet, and that this wealth is sold on the international market through Turkey. If this does not happen, we will take things in our own hands", the Turkish Foreign Minister stated.
Akar "We are determined like we were in 1974"
Turkish Defense Minister Hulusi Akar's speech at the National Defense University was also intense. "We are determined to defend the rights, interests and benefits in our Blue Homeland, which includes the region of Cyprus. Cyprus is our national affair. As we protected the rights of our Cypriot brothers in 1974, we now have the same determination. We will continue to defend our rights and the rights of our brothers in Cyprus under the international law", Akar commented.
He stressed that Turkey is proposing solutions under international law: "on the other hand we underline that this must be done here and that must be done there. If that doesn't happen, then we will take on from there. We have a plan B and a plan C. And that is not a threat!" the Turkish Defense Minister added.
Yavuz is in the Cyprus EEZ once again
Amidst this ambiance, the Turkish drilling rig "Yavuz" was found moving around the region and specifically within the Cypriot EEZ, after being found off the coast of Karpasia, from where it was moved in recent days to the Turkish coast on the other side of the occupied region of Karpasia.
Celik "We do not want bribing policies"
Regarding the refugee issue, Turkey has become stricter and went on to accuse the EU of failing to keep its promises. "The Europeans, just to doge their responsibilities, are now raising an issue of extra financial help. This is a bribing policy. Turkey is not the refugee center of some other countries; it is not a storehouse of people. Yet if some people think that Turkey can be made into a refugee center just to keep refugees away, then they should know we will respond in the harshest way. Not keeping promises has become a European reality", stated ruling party spokesman Omer Celik. /ibna