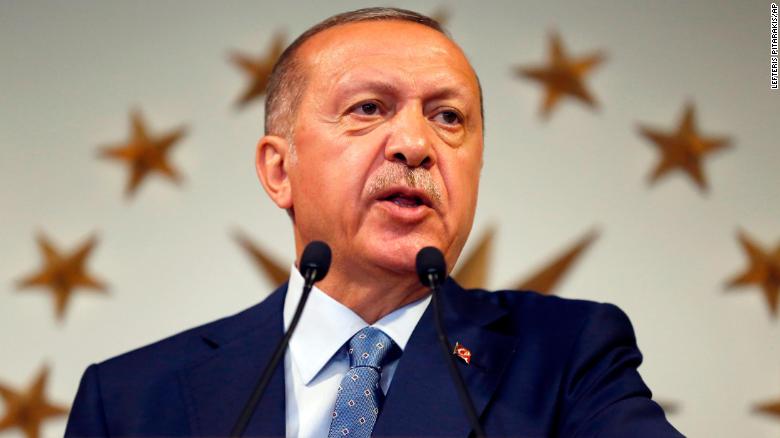 With his impressive election victory, after receiving 52.5% of the vote, Recep Tayyip Erdogan has formally changed the way the country is governed and officially began the post-Kemalist period in Turkey. The Turkish president with the increased powers approved by the Turkish people in the 2017 referendum will be able to rule as he has been planning for the past two years, with Parliament taking on a more ceremonious role than in the past.
Ince admitted Erdogan won a "clear" victory
The main opposition party candidate Muharrem Ince, in his statements to journalists, admitted Erdogan's victory and said that although there are reports of fraud, "there are no major differences in the results of our representatives compared to the official results. We are talking about an almost 10 million vote difference and there can be no such fraud. Ince called Erdogan on Monday tonight and congratulated him on his victory.
The winners of the elections
Erdogan demonstrated great ability to unite Turkey's traditional conservative space, combining political Islam with the traditional Right and nationalism. He has managed to appear as the ultimate reformer. The man who brought development to the country, which created thousands of jobs. Major infrastructure projects such as the new Bosporus bridge and Istanbul's state-of-the-art airport were the pinnacle of its pre-election campaign.
Muharrem Ince who managed to awaken the CHP and within two months managed to get 30.6% of the votes, while the party that supported him in the parliamentary elections reveived only 22.7%! There are many inter-party processes in the opposition that are thought to give "political breaths" to Erdogan.
The Kurds and their leader, Selahattin Demirtas, despite the difficult conditions in the election campaign, have managed to become the country's Third Political Force! Demirtas, who remains in prison in Adrianople, has won 8.4% of the votes and has overtaken Meral Aksenner! The pro-Kurdish HDP party got 11.5% and the Kurds will be represented by 67 MPs. A fact that demonstrates the power of the Kurds in the country. The question is what will be Erdogan's position from now on to the Kurdish issue, given that he will  have to work with the Nationalist MHP in parliament.
The losers of the elections
CHP once again showed that it has a serious problem facing Erdogan. It has suffered 12 election defeats in 16 years and Kemal Kilicdaroglu has suffered seven defeats and remains in the party leadership. Ince demonstrated that something more can be done. In western Turkey, CHP has good rates but in eastern Turkey it is almost non-existent.
Meral Aksener, who had hoped of taking voters from MHP, did not even beat Demirtas. It is likely that in a few months some of her MPs will try to join the AKP-MHP coalition./IBNA