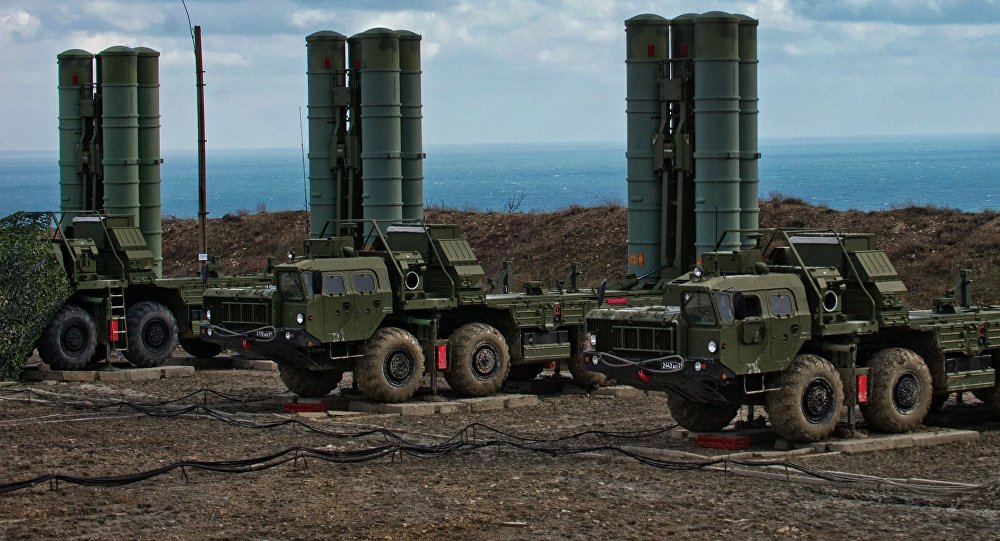 Ankara is seriously considering to postpone the delivery by Russia of the S-400 missile system, after the Turkish Foreign minister Mevlut Cavusoglu's visit to the U.S. last Monday.
According to information, Turkey reassured the States' officials that instead of receiving the S-400 in 9 months from now, it will do so in 19 months. Officially, the reason behind this move is that Ankara wants its personnel well trained whereas if delivery did take place at the time that was first agreed, the missile system would have to be used solely by Russians.
Turkish newspaper Hurriyet reports that the U.S. officials explained to their Turkish colleagues that such a purchase would pose a serious threat to the NATO member countries and together with the non-delivery of the S-400 also pushed for the halting of the F-35 purchase. However, Turkey appears to have replied that "We are not alone; The Russians are part of the deal, too."
"Get them but don't use them", the U.S. seems to have said, always as Hurriyet  wrote, and they promised Turkey immediate delivery of the Patriot, surface-to-air missile with anti-ballistic missile capability system, instead.
Apparently, it was decided that a special working group will be put together in order to work on the matter in question and, sources have said that Ankara will receive its first F-35 within the coming days. Still, the missile system delivery as well as that of the rest of the fighter jets will depend on developments with the S-400… / IBNA