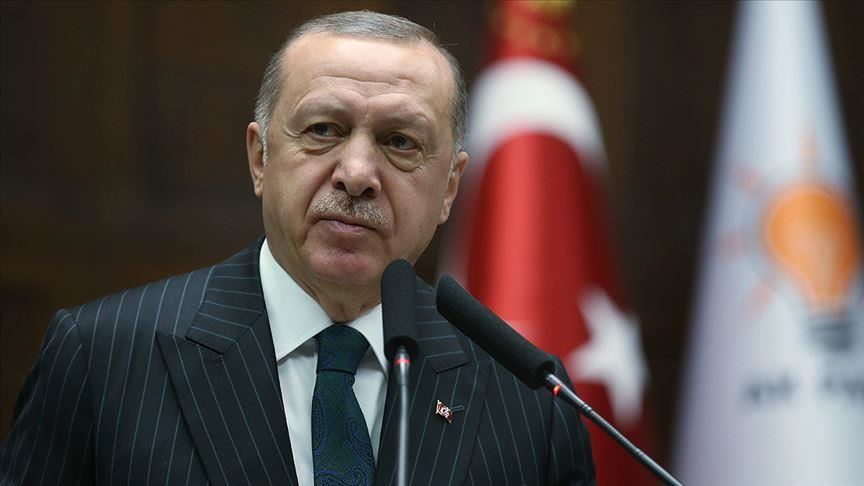 Borrell and Mitsotakis respond with statements
After completing all preparations, on July 24th, Turkey will open Hagia Sophia as a place of worship to Friday prayers, the Turkish president announced on Friday.
Addressing the nation, President Recep Tayyip Erdogan expressed his views on the new status of Hagia Sophia, which has been used as a museum in recent decades but will operate as a mosque after the recently approved decree on Friday.
The President of Turkey noted that the doors of Hagia Sophia will be open to Turks, foreigners, Muslims and non-Muslims, as is the case with all other mosques.
EU High Representative for Foreign Affairs and Security Policy Josep Borrell commented on the alteration of Hagia Sophia's status in a statement, in which he notes that "Hagia Sophia has a strong symbolic, historical and universal value. Turkey has developed an established tradition of cultural preservation as well as a recognized tradition of spiritual and cultural transparency".
"The ruling by the Turkish Council of State to overturn one of modern Turkey's landmark decisions and President Erdoğan's decision to place the monument under the management of the Religious Affairs Presidency, is regrettable", he states.
Concluding his statement, Josep Borrell noted that "as a founding member of the Alliance of Civilizations, Turkey has committed to the promotion of inter-religious and inter-cultural dialogue and to fostering of tolerance and co-existence".
In a similar vein, Greek Prime Minister Kyriakos Mitsotakis also issued a statement on Hagia Sophia.
"Greece strongly condemns Turkey's decision to convert Hagia Sophia into a mosque. This decision – and in fact 85 years since its designation as a museum – offends its universal character", the Greek Prime Minister notes.
"This constitutes a choice that also offends all those who acknowledge the monument as universal cultural heritage. And, of course, it impact not only Turkey's relations with Greece, but also its relations with the European Union, Unesco and the global community as a whole. It is unfortunate that the Turkish leadership, which participated in the Alliance of Civilizations in 2005, is now choosing to move in the opposite direction", Kyriakos Mitsotakis's statement concludes. /ibna