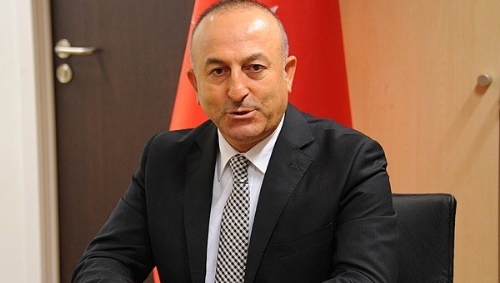 Ankara, March 16, 2015/ Independent Balkan News Agency
Cavusoglu: "Kammenos could cause even more damage than the financial crisis"
By Manolis Kostidis
With aggressive style spoke of the Defence Minister of Greece Panos Kammenos, the Turkish Foreign Minister Mevlut Cavusoglu. In an interview last Friday on the television network A Haber, he described the policy of the Greek Defence Minister, as "a disaster for Greece".
The Turkish Minister was asked by the reporter of the television network about the visit of Panos Kamenos to Imia, but also regarding some of his statements about Turkey. Cavusoglu said that "as long as Kammenos continues this policy, he will cause problems to Greece. He could cause even more destruction than the economic crisis".
In another interview with the german newspaper Die Zeit, the Turkish Foreign Minister said that "Panos Kammenos is the leader of a far-right party. His position is at the extremes fo the Greek government . I believe that with the passage of time he will adopt a softer line. We will work with him as well. For us however, what matters is Alexis Tsipras and we have good relationship with him".
Last week, Turkey's Foreign Ministry, with an official press release, had asked from the Greek government to make commendations to the Greek Defence Minister.
Ankara had received a hard response from the representative of the Greek Foreign Ministry Konstantinos Koutras, who had stated that "no one can indicate to Greece how the Greek government and generally the Greek state, will act on sovereignty issues and sovereign rights of the country. Turkey should keep suggestions of responsibility for itself".