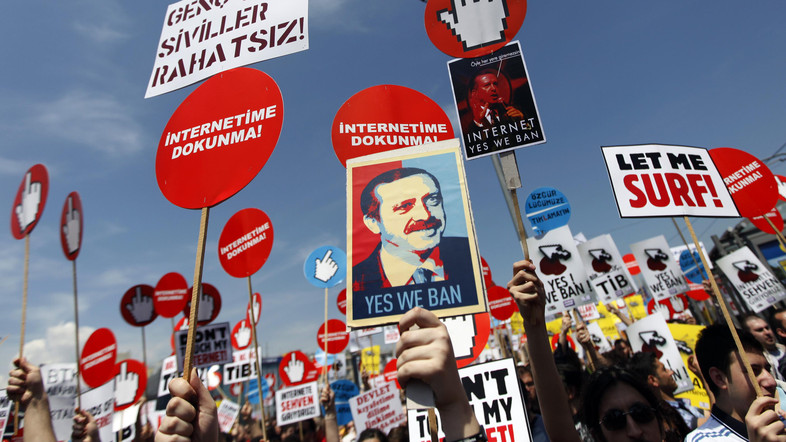 Review Hari Stefanatos
The ruling Justice and Development Party (AKP) has proposed an amendment to the already very strict law on the Internet, which is in force in Turkey, to allow the authorities to save the browsing history of users on websites, according to turkish media.
The amendment also provides that authorities will have the right to block access to websites without obtaining a court order, writes the newspaper Milliyet.
The legal framework governing the use of the Internet in Turkey has already been amended, towards becoming stricter, earlier this year with activists complaining that the new measures are affecting the freedom of expression and intensify censorship.
The new amendment foresees a change to the rules on the data stored and allow the turkish telecommunications authority to maintain data on the browsing history of the users, possibly giving time to the authorities to ascertain what were their activities online, according to newspaper Hürriyet.
The law adopted earlier this year stated that the data will remain on the servers of internet providers for up to two years and will be delivered to the authorities only where appropriate.
Turkey, a candidate country for EU membership, historically imposed certain restrictions on internet access, but last year the crackdown intensified.
Anti-government protesters used social networking sites last year during protests to achieve the coordination of their actions. These platforms were used this year as well, to disseminate corruption allegations against government officials and well-known entrepreneurs.
The turkish authorities earlier this year blocked access to Twitter and YouTube and the then Prime Minister Recep Tayyip Erdogan repeatedly criticized the manner in which social networking sites were used in his electoral campaign in view of the local elections in March.
But access to these sites was restored by court order, causing frictions between the judiciary and the government.
(Source: Hürriyet, Milliyet)