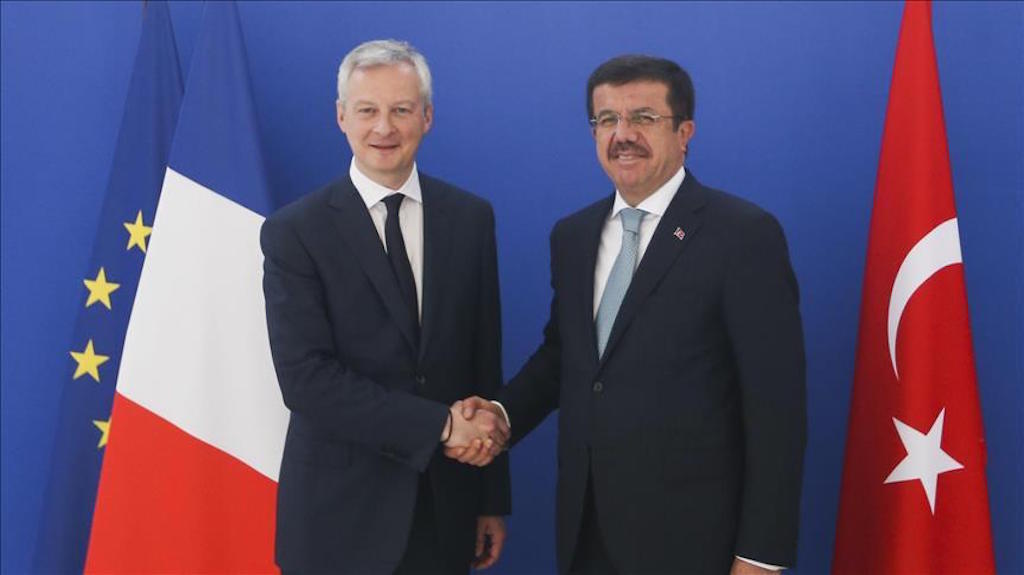 Turkish Economy Minister Nihat Zeybekci together with his French counterpart Bruno Le Maire and the Minister of State in the Ministry for Europe and Foreign Affairs, Jean-Baptiste Lemoyne agreed to raise the between them trade volume bar.
According to their new deal, the new target they set is of €20 billion ($24.7 billion) by the end of 2019.
The Turkish minister and the French governmental officials met in Paris, during Zeybekci's visit there, in a meeting "held under the scope of Turkey-France Joint Economic and Trade Commission (JETCO)", as Turkey's Anadolu news agency reads.
Although Turkey is not an EU members-state, it belongs to the Customs Union agreement since 1995.
"We know very well that France also supports the Customs Union. We are pleased that France agrees with us and our President Recep Tayyip Erdogan," Zeybekci said and added: "It will take some time but we will see France's support in EU meetings and during the process [of the Customs Union] in the forthcoming months, we obtained a promise of this here."… / IBNA