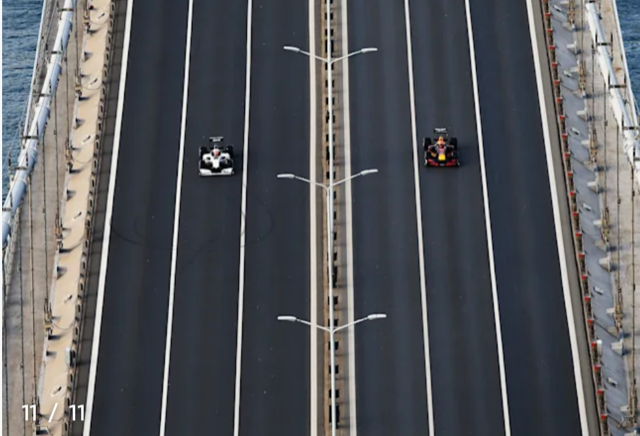 Formula 1 returned after 9 years, from November 12 to 15, το Istanbul for the 14th round of the 2020 World Championship and Red Bull prepared an impressive road show with its cars.
Scuderia AlphaTauri F1 drivers Pierre Gasly and Aston Martin Red Bull Racing's Alex Albon took to the streets of the intercontinental city of Istanbul in Turkey driving through the city and the Bridge of Martyrs on July 15.
The return of Formula 1 to Istanbul and the debut of Alpha Tauri on the tracks, was celebrated with the impressive video that saw the light of day.
Leading the Bosphorus Strait that separates Europe and Asia, Istanbul is one of the few cities on two continents and has played a prominent role on the route between east and west for centuries. Albon and Gasly drove two F1 cars on the 1,560-meter suspension bridge across the strait, becoming the first drivers in history to make pit stops and "donuts" in a city and on two continents at the same time.
The Istanbul Circuit, inaugurated in 2005, has created a small "legend" in its short history, now considered one of the most demanding in the wider field of motorsport. The track is known mainly for turn 8, a left turn of 640 meters with 4 consecutive peaks where this year's cars will pass at full throttle and an average speed of over 270 km/h./ibna