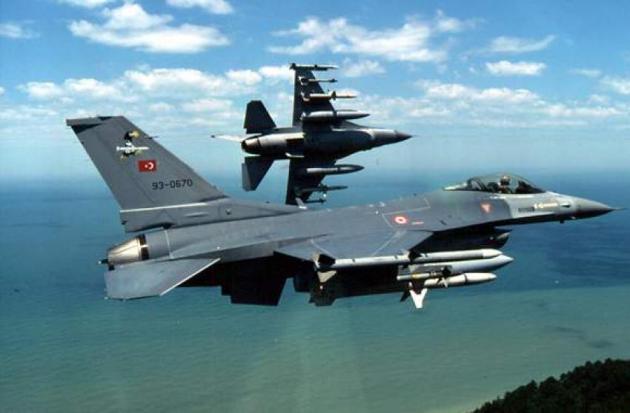 By Manolis Kostidis – Istanbul
Turkish Airforce planes downed a Syrian helicopter after it violated Turkish airspace, Turkish Government Vice President Bulent Arinc stated.
"The helicopter violated Turkey's airspace by two kilometers. The helicopter pilot was warned to leave the country's airspace several times before it was downed by missiles launched from fighter jets that took off from the Malatya base.
The shooting took place at 14:25 and the helicopter went down on Syrian ground. It is not known what happened to the crew. As you know, the rules of engagement had changed after one of our aircrafts was shot down by Syria. So everyone knows what my announcement means" Bulent Arinc stated.
The General Staff of the Turkish Armed Forces gave details of the incident. According to the General Staff "the M-117 helicopter of Syria was flying at 14.200 feet when it violated borders by two kilometers and was downed by two F-16 jets that were patrolling the area. The helicopter fell one kilometer inside Syrian territory".
Earlier the Syrian Observatory of Human Rights said that a Syrian army helicopter crashed today near the border with Turkey and added there was conflicting information regarding the cause of its downfall.
"A military helicopter fell while bombing targets in Jabal al Akrad, a stronghold of rebels in the province of Latakia" the Observatory said in its announcement.