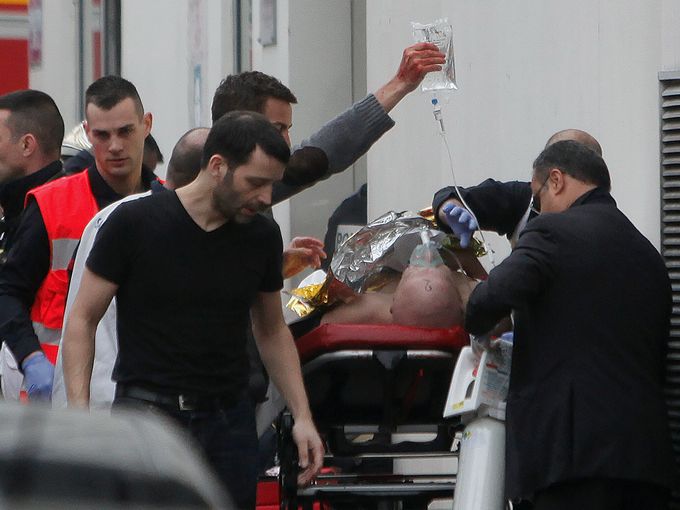 Ankara, January 8, 2015/ Independent Balkan News Agency
By Manolis Kostidis
With successive statements Ankara condemned the mayhem in the satirical magazine in Paris and expressed its concern on the increase of Islamophobia in Europe.
The Turkish Foreign Ministry condemned the terrorist attack in Paris. "This terrorist attack is a violation against the universal values of humanity. Those who carried out the attack betrayed the civilisation they say they belong to. This vile attack gives voice to circles of Islamophobia, xenophobia and racism".
Deputy prime minister of the Turkish government Yalçın Akdoğan stressed that "these attacks should not intensify the backlash against Islam and should not be linked with Islam", adding that "whoever performed this terrorist attack and for whatever reason they did it, we condemn it. There are 12 dead and wounded. It is not an action we can accept. This should be strongly condemned".
Akdoğan made it clear that "any media could be blamed for its publications, but we condemn all acts of terrorism".
Tourism Minister of Turkey Omer Celik said that "this action is an attack on all people. I condemn it".
After reminding of the protests of the Muslims for the magazine, Celic clarified that "this attack must not be connected with the protests of the Muslims. Muslims condemn such actions. I have the impression that they have other objectives. We need to see what they aim to do, which perhaps is increasing Islamophobia.
At least two masked gunmen stormed the Paris offices of satirical weekly Charlie Hebdo on Wednesday, killing 12 people and injuring 11 more before escaping in a car in what was France's deadliest terrorist attack in decades.