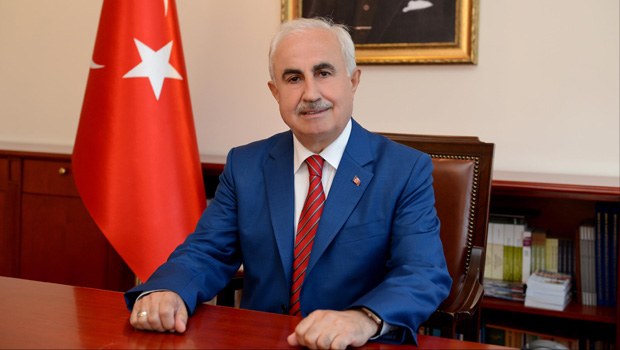 He prohibited synagogue masses in the city and stated that he "has hatred" against the Jews
By Manolis Kostidis – Ankara
The decision of the prefect of Edirne, Dursun Şahin, to prohibit the use of the synagogue in the city and a statement that reminded "other times" provoked strong reactions in Turkey.
Mr. Shahin forgot that the Jews of Turkey are Turkish citizens and arbitrarily announced that he will ban the use of the synagogue as retaliation to what is happening to the Muslims in Israel!
"When these thieves (e.g. Israelis) open war inside the Al Aqsa mosque and kill Muslims, we build their synagogues. I am telling you this with hatred. We clean their cemeteries and promote their plans. Therefore the synagogue will open only as a museum without being able to make exhibitions in it", he said.
The Jewish community was not slow to react and said that "no one has the right to have targeted the Jews of Turkey, who are proud for being a part of the Ottoman and Turkish society".
There was also a strong reaction from the representative of non-Muslim Foundations, Lakis Viga, who after stating that the word "hatred" used by the prefect is "heavy", wondered saying "how will we raise our children? What do some people want? To deny our identity? That is not possible. Our identity has great value. Our existence is constantly felt on the negotiation table. Should we cry out "no more" and "enough is enough?"
The turkish newspaper Hürriyet described what the perfect said as "statements of shame".
The synagogue in Edirne, was closed in 2010 and the restoration work, which began at the request of Turkey's Jewish community, is in progress. In their request, the Jewish community in the same request asks the permission to use the synagogue for marriages and other religious events. According to the architects, the restoration work will be completed in a few months.
The Jewish community of Eastern Thrace had a strong presence until the pogrom organised against them in 1934, resulting in at least 15,000 Jews being forced to flee their homes.