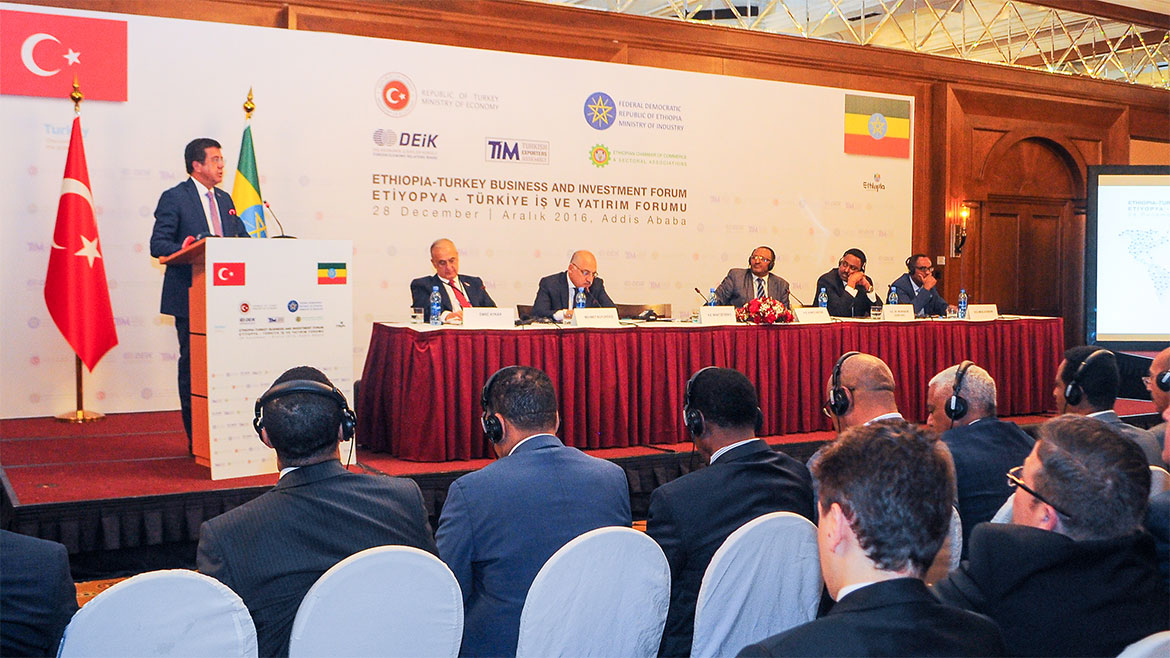 The trade volume between Ankara and Addis Ababa remains on the rise the experts are saying and Turkey is hoping things could move even further.
This is a period when Turkish producers and exporters of agricultural goods are looking into the potential of the Ethiopian agro market, noting that there is great interest from their side into investing there.
"Ethiopia is a door to Africa and the region's agricultural market, which is developing… and this is why we brought agricultural machinery producers and exporters", the Central Anatolian Exporters' Association Secretary General, Ozkan Aydin said to Anadolu news agency on Tuesday.
He spoke on the sidelines of the Ethiopia-Turkey business-to-business meeting taking place in the Ethiopian capital Addis Ababa. Thanks to this meeting, Turkey can look further into future markets of Africa.
Aydin added, "We are here in Ethiopia with 10 big Turkish agricultural machinery producers and exporters to explore the Ethiopian market and introduce them to the Ethiopian business community."
Anadolu reads that, "so far, more than 187 Turkish companies have an investment of nearly $3 billion and have created more than 10,000 jobs."…/IBNA 
Photo (Library): Past similar event of business interest for both countries