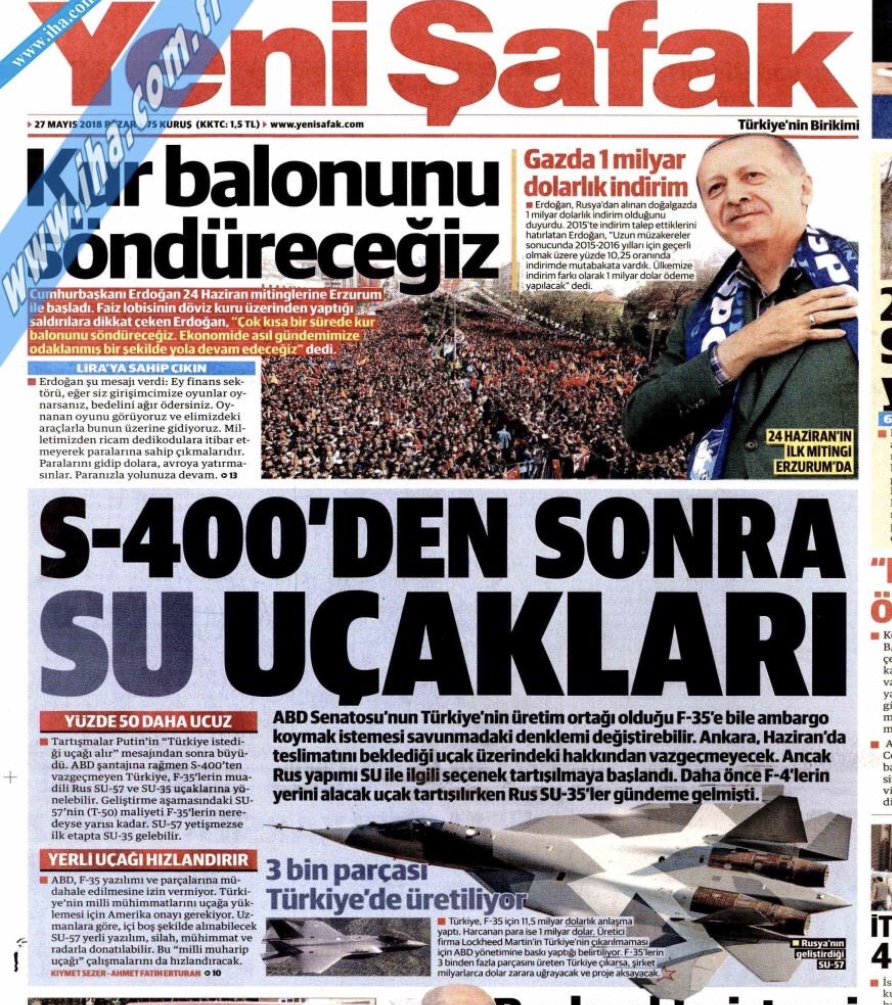 Following the decision of the United States House of Representatives on the temporary freeze of arms sales to Turkey, including the F-35, in the turkish press have started circulating scenarios for the purchase of fighter jets from Russia.
At the front page of the pro-government newspaper YeniSafak writes: " after the S-400 russian SU fighters as well".
The newspaper reports that in Ankara they are beginning to discuss the purchase of warplanes from Russia. The same newspaper recalls that Turkey has decided to buy the S-400 long-range russian missiles, as the US did not agree to sell Patriot to Ankara.
According to YeniSafaki, Turkey, without abandoning the F-35 coproduction program with six other NATO member countries, is considering the possibility of buying the Russian SU-57 fighter jet, which however, at the moment is still in the stages of development, rather than production. Until the completion of this program, Turkey is considering purchasing the SU-35, which is in use and is considered a reliable plane.
Two days ago, the Turkish Foreign Ministry spokesman, Hami Aksoy, had made a mention on the issue of the possible non-delivery of the F-35 and he had stated that Turkey would be obliged to respond to this issue. Essentially he had spoken of retaliation./IBNA