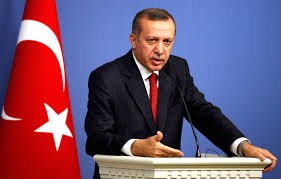 By Manolis Kostidis – Ankara
An important agreement was signed in Ankara bringing Turkey closer to the European Union. The agreement provides for the readmission of illegal immigrants entering Europe illegally via Turkey. Essentially, Turkey will take back immigrants who have illegally entered Greek or other European territory.
For the Turkish government the agreement is considered important as negotiations for the lifting of visa requirements for Turkish citizens will begin.
The Turkish government had initialed the agreement on readmission since 2012 after three years of negotiations but it had suspended the formal signing as it wanted to secure the commitment of the EU on the free movement of Turkish citizens within the EU.
Turkish Foreign Minister Ahmet Davutoglu termed the agreement historic. Recep Tayyip Erdogan attended the signing ceremony as did European Commissioner of Internal Affairs, Cecilia Malmstrom.
Ahmet Danutoglu and Cecilia Malstrom also signed the agreement with which deliberation begins for the abolition of visa requirements that Brussels have imposed on Turkish citizens travelling to the EU.
Turkish Prime Minister Erdogan stated "Europe's door without a visa will now be open" while stressing that "Turkey is not a burden to Europe but instead it will take some of the weight off of the back of Europe."
Erdogan did, however, accuse the EU of "silencing during the coup in Egypt and the Syrian war as well as the Assad regime. Turkey raised its voice on these issues. This is why Europe needs Turkey", he said.
With the signing of the Agreement, Turkey will accept immigrants that are deported having entered the Union via Turkish territory.