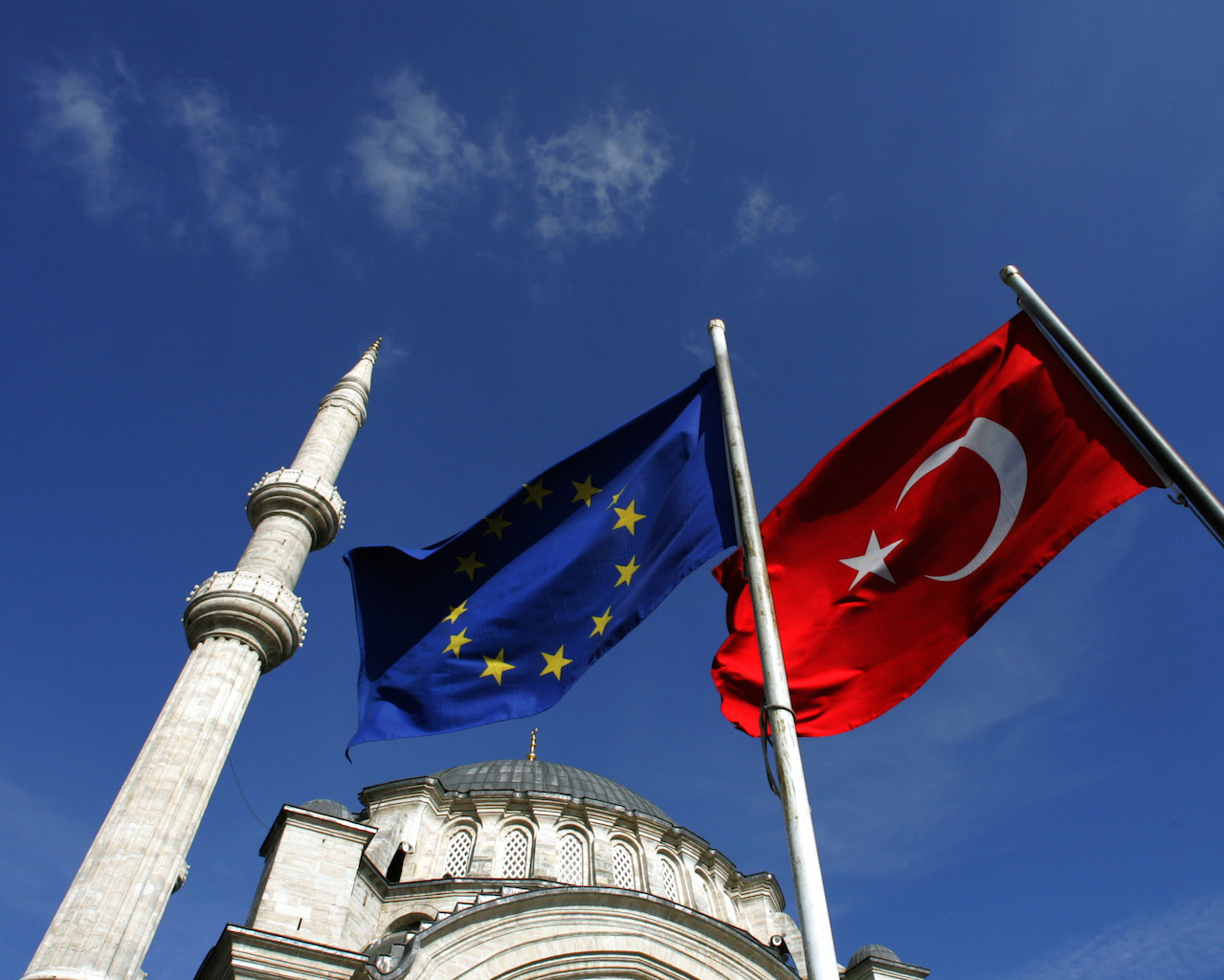 After years of turbulent negotiations, Turkey and the European Union are entering a phase in which their relations are more focused on enhanced co-operation in certain areas, rather than a full EU membership of Ankara, analysts said.
Relations between Turkey and the EU have reached extreme lows in 2017: the (EU) accession process entered a dead end and the country's President Recep Tayyip Erdogan has shocked the bloc after accusing member countries (regarding the policy they have chosen to follow over the Turkish Union entry), including Germany, of resorting to "Nazi practices".
The Turkish head of state, however, welcomed the new year from a different perspective; he made an official trip to Paris -where he met with Emmanuel Macron- in early January, that was widely commented on by the international press, followed by a visit by his foreign minister, to Germany.
In response to that visit, European leaders have called for realism, with the French President Emmanuel Macron saying before his Turkish guest, on January 5, that it was about time he left behind the "hypocrisy" he has resorted to and stop believing that the Ankara-EU negotiations could progress (under the present circumstances).
"As seen from both sides, we understand that the process of accession is dead, that it will not advance anytime soon" Asli Aydintasbas, expert at the European Council of International relations said to AFP.
"This is a new arrangement and a transactional relationship with the Member States of the European Union," she added; moreover, she went on saying that this (new phase) would involve more bilateral visits and increased trade relations.
"Ankara sees this and is under no illusions about revitalising the accession process," (an older study, that was also focused on the above mentioned ties between Turkey and the EU and what happened in 2015 in regards to the accession talks) says Aydintasbas.
The failed coup in July 2016, in Turkey, put strain on the EU-Ankara ties, more so because of the Turkish government's stance against alleged coup plotters, free (media) speech and civil servants who, Erdogan claims, wished to overthrow him.
Quite lately, the Turkish head reiterated that his country is tired by the Union's policy and cannot wait for Europe to give them the green light for the reignition of the talks…/IBNA
Photo: www.turkeytribune.com
Translated from French (AFP) and edited by Lida Filippakis