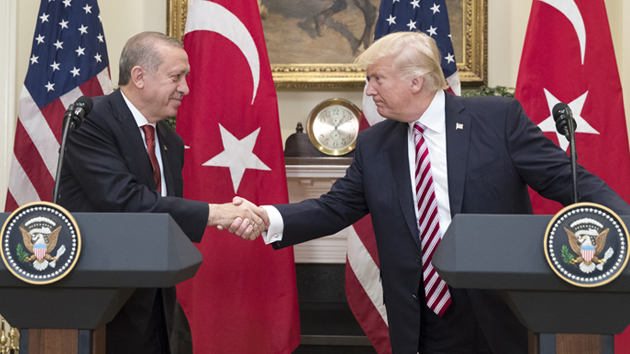 Turkey and the United States are approaching a new era of bonds to handle the situation in Libya, the Turkish president said on Monday.
A new era can begin in bilateral relations over the Libyan transition process, Recep Tayyip Erdogan told the national broadcaster TRT, shortly after a telephone conversation with his US counterpart Donald Trump.
The Turkish President also stressed that Turkey stands by the UN-recognized Libyan government against coup leader Khalifa Haftar and those who support him.
Speaking about the recent GNA successful counterattack on the battlefield against the LNA, which resulted in recovering areas from Haftar, he said Haftar would be excluded from any political solution in Libya.
Erdogan also said he would talk to Russian President Vladimir Putin about Russia's claims that it has no troops in Libya.
Russian President Vladimir Putin on Monday voiced his support for a ceasefire in Libya proposed by Cairo, in a telephone conversation with his Egyptian counterpart Abdel Fattah Al-Sisi.
Putin and Sisi have agreed to coordinate efforts to end hostilities and start talks between the parties involved in Libya under the auspices of the UN./ibna