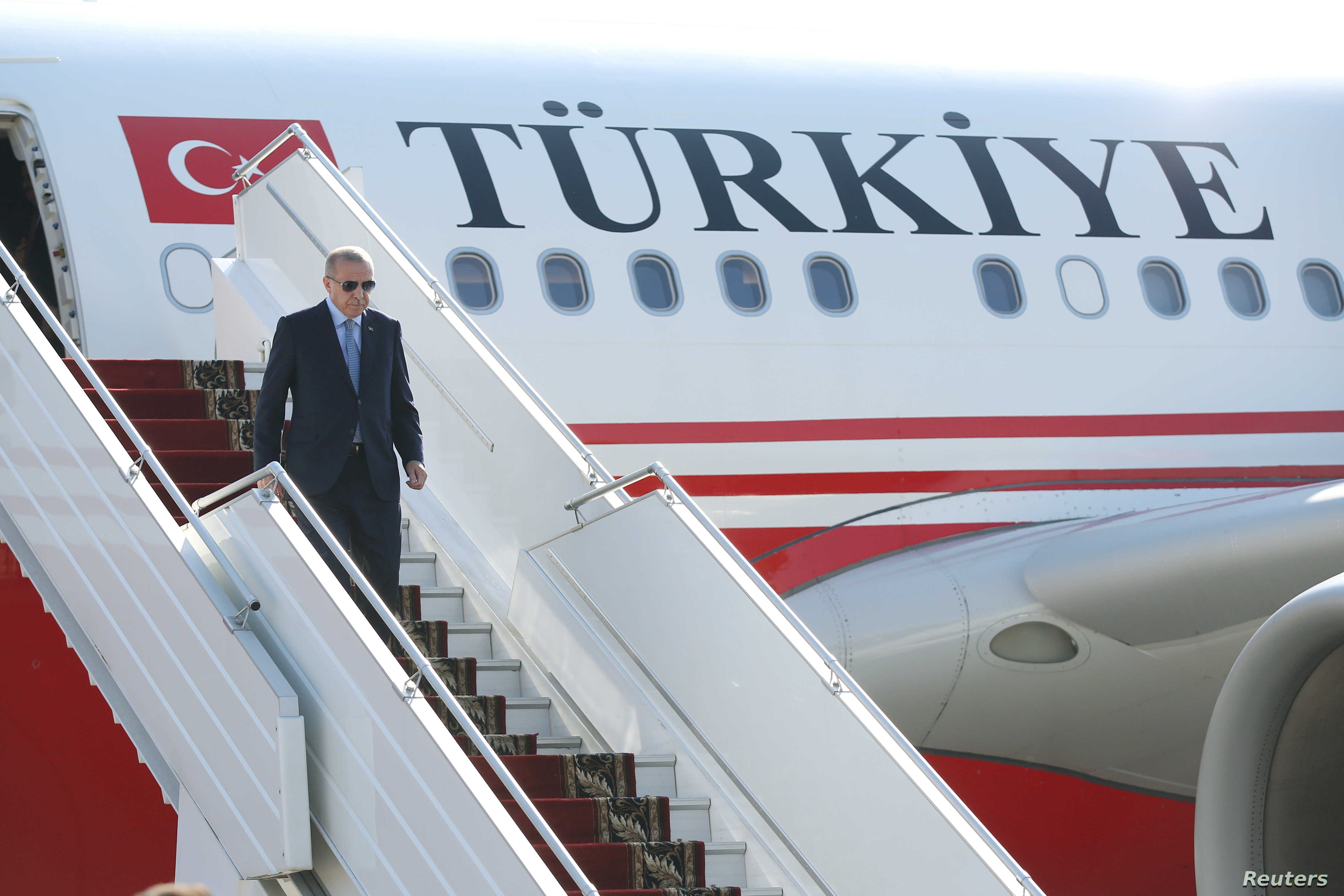 Turkish President Recep Tayyip Erdogan departed for Algeria on Sunday, January 26, for the first stop of his three-day African tour.
"We are determined to strengthen our ties with the African countries", Erdogan told reporters before leaving Istanbul.
According to the schedule, the Turkish President will have a bilateral meeting with his Algerian counterpart Abdelmadjid Tebboune in Algeria; expanded talks will follow, and then a joint press conference will be held. Erdogan will then participate in the Turkish-Algerian Business Forum.
"We were with Mr. Tebboune at the Berlin Summit [on Libya]. We also held bilateral meetings there", Erdogan said.
"We will also have the opportunity to thoroughly discuss our bilateral relations during our meetings with the President and other officials", he added.
"Through a joint statement to be signed by the two presidents during the visit, the Turkey-Algeria High Level Cooperation Council will be established", the Turkish Presidency notes in a statement.
"We will also discuss the current developments in our region, especially around Libya", the Turkish President continued.
The visit of the Turkish President to Gambia will be of historic importance, as it will constitute the first presidential visit to the country. Recep Tayyip Erdogan has visited 27 African countries during his term as a Prime Minister; currently as President, with his visit to the Gambia, that number will rise to 28.
In his remarks, the Turkish President noted that the volume of trade with African countries amounted to $ 26 billion, recording a 381% increase over the last 17 years as a result of his governments' efforts.
The last stop on the Turkish President's tour of Africa will be Senegal, where various agreements could be signed aimed at boosting bilateral relations, while it is also expected that he will be participating in a business forum.
In addition to his wife, the Turkish President will be accompanied by Foreign Minister Mevlut Cavusoglu; Minister of Defense, Hulusi Akar; of Technology and Industry, Mustafa Varank; Energy, Fatih Donmez; MIT Chief, Hakan Fidan; Director of Communication, Fahrettin Altun; and the President's Spokesman, Ibrahim Kalin.
The Turkish-African relations have gained significant momentum following Turkey's declaration of the continent as a strategic partner by the African Union in January 2008. /ibna