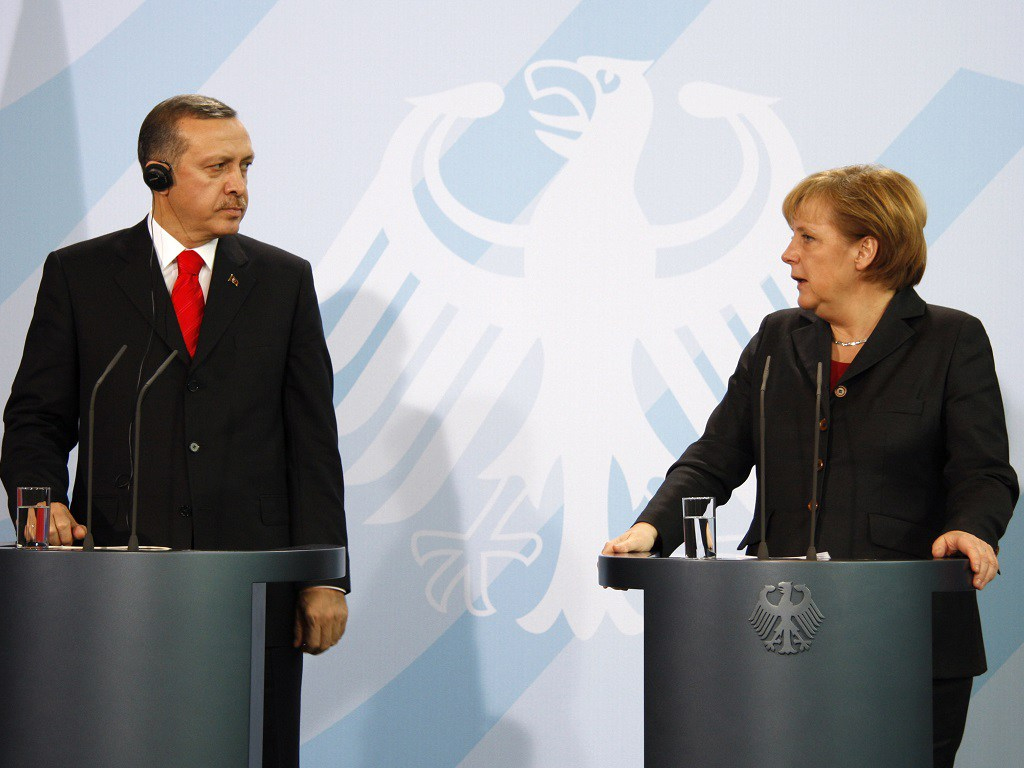 President Recep Tayyip Erdoğan had a videoconference with Chancellor Angela Merkel of Germany.
Turkey-Germany relations and regional issues were discussed in the videoconference, according to the Turkish Presidency .
President Erdoğan stressed the importance he attaches to the continuation of regular contact and dialogue with Chancellor Merkel.
Noting that Turkey, which continues its resolute fight against the pandemic and maintains its vaccination programme at a rapid pace, has already started a gradual and controlled normalization process, President Erdoğan stated that barrier-free and safe tourism would resume in April following positive developments.
Turkey is the only country to effectively protect and assist millions of Syrians in need of humanitarian aid in Syria, underlined President Erdoğan, and further stressed that the EU must provide financial and technical support regarding voluntary returns.
Also touching upon the updating of the 18 March Memorandum, President Erdoğan said that Turkey continues to display a constructive stance in the Eastern Mediterranean and Aegean issues as well.
It is of priority that the new government in Libya may get vote of confidence and start its duty without delay, added President Erdoğan, underscoring that the political process must continue effectively in Syria as well.
Minister of Foreign Affairs Mevlüt Çavuşoğlu was also present at the virtual meeting./ibna