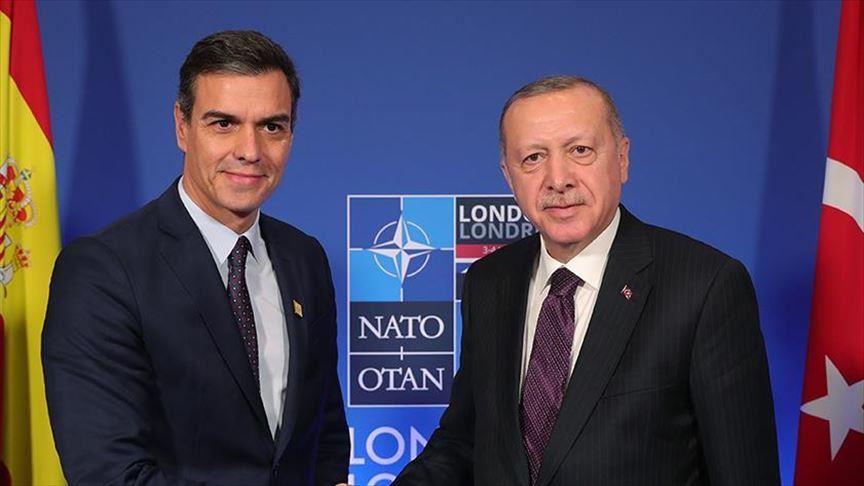 The Turkish President and the Spanish Prime Minister had a telephone conversation on Friday, according to the announcement of the Turkish Communications Directorate.
Turkish President Recep Tayyip Erdogan and Spanish Prime Minister Pedro Sanchez discussed regional developments as well as ways to improve bilateral relations between the two countries.
The telephone conversation between the two men came just hours after the Spanish Prime Minister attended the MED7 Summit held in Ajaccio, Corsica, attended by the leaders of France, Italy, Spain, Greece, Portugal, Malta and Cyprus.
Earlier, Turkish Foreign Ministry Spokesman Hami Aksoy said that the conclusions of the Summit were as biased as last year, detached from reality and lacking a legal basis./ibna