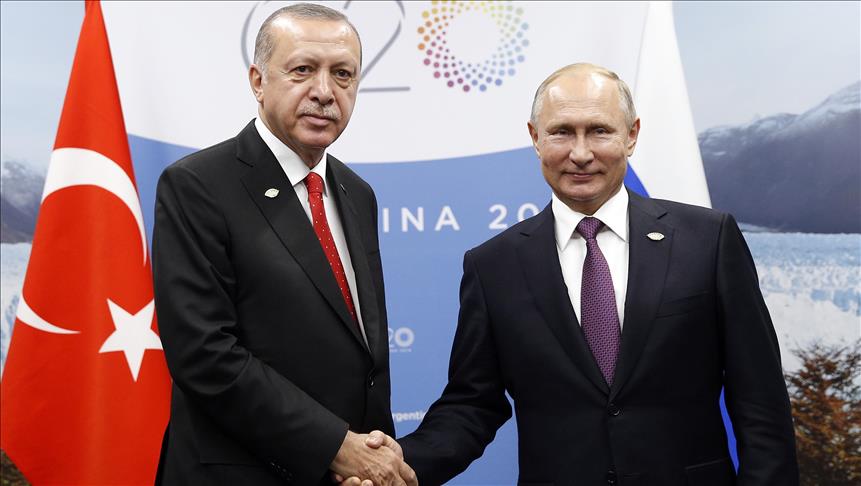 The President of Turkey, Recep Tayyip Erdogan, had a telephone conversation with the President of Russia, Vladimir Putin, according to a statement issued by the Directorate of Communication on the communication between the two men.
The talks discussed steps to improve Turkey-Russia relations, as well as Azerbaijan-Armenia issues and the situation in Syria and Libya.
The Turkish President said that Armenia, which has provoked a new crisis by launching an attack on the territory of Azerbaijan, is trying to make its almost 30-year occupation permanent, and noted that Turkey in the context of both its status quo in the Minsk Group and its bilateral relations is in favor of a permanent solution to this issue.
Recep Tayyip Erdogan also stressed that the momentum created in the process of political settlement in the Syrian crisis must be maintained.
For his part, the Russian president expressed concern to the Turkish president over the involvement of fighters from Middle Eastern countries in the clashes in the enclave, according to a statement issued by the Kremlin on the telephone communication of the two leaders./ibna