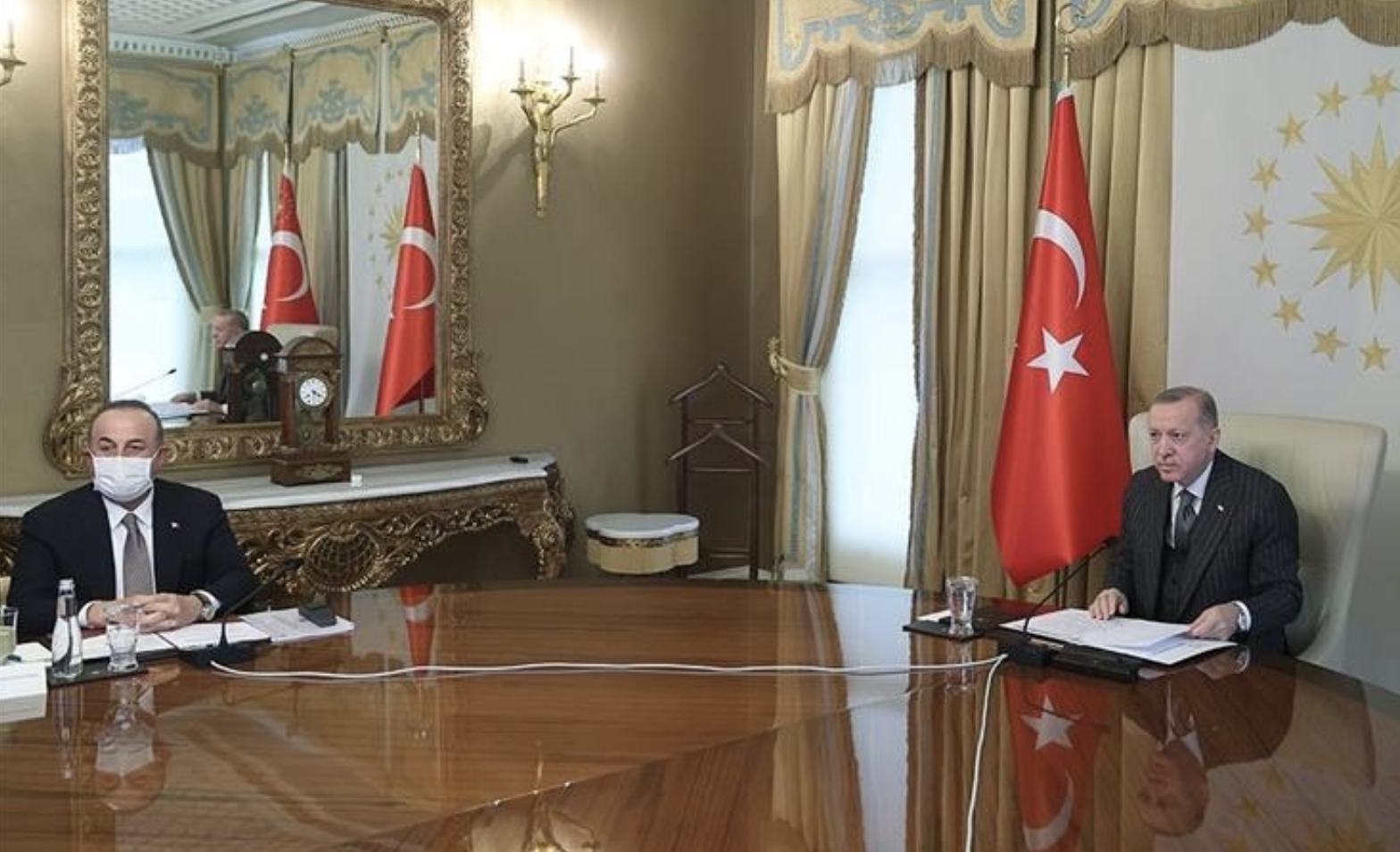 European Council President Charles Michel and European Commission President Ursula Von Der Leyen held a teleconference with Turkish President Recep Tayyip Erdogan on Friday (March 19th).
The 45-minute meeting was also attended by Turkish Foreign Minister Mevlut Cavusoglu, Communications Director Fahrettin Altun and Presidential Spokesman Ibrahim Kalin.
According to a joint statement, Michel and Der Leyen discussed the conclusions of the December European Council, the situation in the Eastern Mediterranean, including the forthcoming talks on resolving the Cyprus issue, as well as the course of Euro-Turkish relations.
The EU side stressed the importance of continued de-escalation and further strengthening of confidence-building to enable a more positive Euro-Turkish agenda.
The Presidents also exchanged views on the situation of Syrian refugees hosted in Turkey, as well as on the wider regional situation, including Libya and Syria.
They also discussed a possible visit to Turkey after the March European Council.
The Turkish side in turn, through a statement issued by the Turkish Communications Directorate, notes that the leaders discussed strengthening Euro-Turkish relations as well as regional issues, but also reciprocal steps to combat the coronavirus pandemic.
Erdogan told EU leaders he expected next week's EU Summit to yield results in Euro-Turkish ties, paving the way for concrete action, according to the statement.
He added that he told EU leaders that a report on Euro-Turkish relations to be presented at the Summit should reflect objective, constructive views on the future of Euro-Turkish relations.
Stressing the importance of resuming high-level dialogue to boost co-operation, Erdogan said updating the 2016 immigration agreement between Turkey and the EU could be the basis for a positive agenda.
The Turkish President also stressed the growing burden and pressure on asylum seekers and illegal migration in Turkey.
He reiterated the proposal for a conference on the Eastern Mediterranean, noting that the EU should not allow Athens and the Greek-Cypriots to abuse the EU Summit under the guise of "Union solidarity".
"Realistic options for the Cyprus issue should be discussed instead of models that prove ineffective on both sides of the island," Erdogan said according to the statement, referring to the settlement process on the basis of a bi-state solution.
Turkey maintains and supports stability and co-operation in the Eastern Mediterranean and the Aegean, despite provocations and attacks by Athens and the Greek-Cypriots, he added.
The meeting took place just days before the EU leaders' Summit next week, when EU heads of state and government will discuss the future of the EU's relationship with Ankara, including the 2016 immigration agreement. /ibna