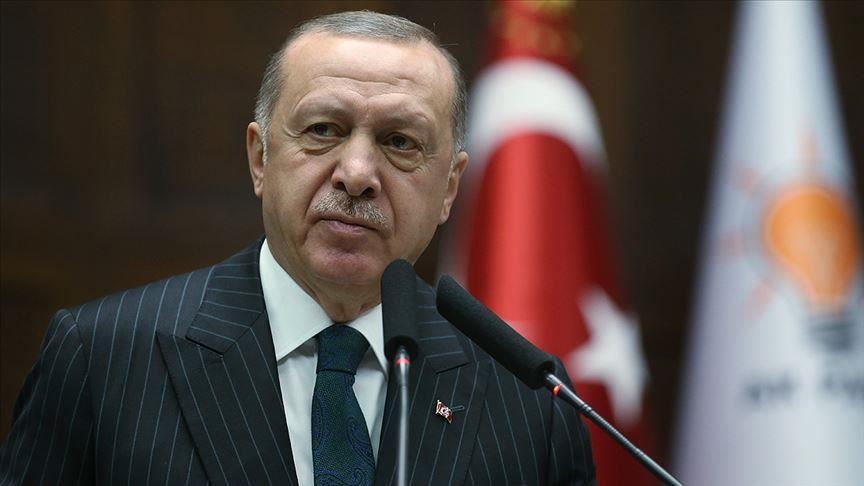 Turkish President Recep Tayyip Erdoğan, in a meeting with young people at the Presidential Library on Wednesday, answered questions about a range of issues.
Answering a question about the advantages of the Istanbul Canal and whether its purpose is to withdraw from the Montreux Strait Convention, Erdogan said that there is a 42-43km canal through which the Black Sea is connected to Marmara.
"The waiting or non-waiting procedures for ships coming from the Black Sea and the Marmara side are under our control. This has nothing to do with Montreux. Montreux was a convention for the Bosphorus Straits. What we will gain here is a project with which we fully establish our own independence, our own sovereignty. Such a canal in Istanbul, which has nothing to do with Montreux, will make us much calmer and more comfortable. "When we bring our canal to Istanbul, Istanbul will be very rich and the Bosphorus Straits will be relieved in terms of environment".
Asked about his assessment of the current situation in the Eastern Mediterranean and the Black Sea, how will Turkey's relations with other countries develop in the near future and whether Turkey will maintain its current position in the future, ie its current status quo, Erdogan noted: "We have made very serious leaps in the Eastern Mediterranean, especially with the agreement we made with Libya. Together with Libya, Turkey has shown a commitment to both seismic surveys and drilling. Here we do joint seismic surveys and drilling with Libya. Greece is bothered by this, because it does not have these opportunities. But here Greece does not have rights like ours", said the Turkish President.
He went on to say that "in all these conflicts and tensions in the Eastern Mediterranean, at the moment, if we did not have a soft tone, the situation would be different. But we showed understanding. When necessary, we repaired our floating drilling rigs, repaired research vessels, but said something. We said, 'As far as Cyprus is concerned, we will never allow the usurpation of the rights of 'Northern Cyprus'. We will intervene, if necessary. Right now, our ships are ready at any time. If some steps need to be taken at any time, they will also take these steps. We do not avoid meetings. Provided they know how to respect Turkey", concluded the President of the Turkish Republic, Recep Tayyip Erdoğan./ibna